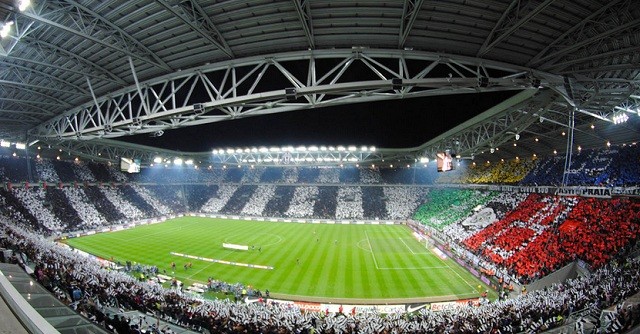 The 2015-16 summer transfer window saw Juventus FC make some major changes to their side. Star players such as Arturo Vidal, Andrea Pirlo, and Carlos Tevez, all who had made telling contributions to their extremely successful charge to the Champions League final last season, were allowed to leave the club along with a host of other fringe players.
On the other hand, they have invested heavily in the transfer market, with goal poacher Mario Mandzukic, experienced midfielders Sami Khedira and Hernanes, explosive winger Juan Cuadrado, left-back Alex Sandro, as well as promising young attackers Paulo Dybala and Simone Zaza among the big names joining the ranks.
With the squad undergoing such a drastic upheaval, it is to no surprise that it has taken some time for the new team to gel. They currently lie 13th in the Serie A table with only one win in four games. However, with the right mix of experience and youth in this new look Juventus side, once the players get used to playing alongside one another they will most certainly reach last season's lofty heights.
In goal, Gianluigi Buffon proved in last week's Champions League win over Manchester City that he remains one of the best in the world in his position, delivering some world class saves to keep his team alive in the game. Against City, veteran left-back Patrice Evra looked slow and out of sorts, and new signing Alex Sandro from Porto is the ideal replacement for the 2008 Champions League winner.
Sandro is an extremely powerful runner with an eye for goal, drawing comparisons with his countryman and former Real Madrid legend Roberto Carlos, while Giorgio Chiellini, Leonardo Bonucci and Stephan Lichtsteiner already form one of the most experienced and reliable back-lines in Europe.
With starters Pirlo and Vidal leaving the club, the Juventus midfield suddenly has a new look to it. After being given the number 10 shirt, Paul Pogba will be trusted as the man to run the show in the middle of the park. Claudio Marchisio and Sami Khedira are currently out nursing injuries, but once they return the trio can form the perfect balance of attack and defence in midfield. New addition Juan Cuadrado, despite failing to make a mark at Chelsea will add the speed and pace that they so desperately needed last season.
The biggest question in attack would be whether to start both Mario Mandzukic and Alvaro Morata at the same time. Mandzukic has been one of the most reliable goal-scorers in Europe for the past five seasons, and can seamlessly adapt to the playing style of any league. At 29, he is at the prime of his powers and will be eager to prove his worth in Italy.
Morata on the other hand is arguably one of the most dangerous big-game players in Europe, showcasing his goal-poaching talents in last season's Champions League against both Real Madrid and Barcelona. However, Morata and Mandzukic are both tall and lanky and possess very similar playing styles. If started simultaneously, they could obstruct one another on the pitch.
Manager Massimo Allegri may decide to drop either player, allowing Cuadrado and €32 million signing Dybala to play support roles behind the centre forward. Another option could be to push one of the two back into the supporting striker role, and given that both are known to be extremely hardworking players, they may relish the challenge of playing in a new position.
Whatever formation Allegri decides to play, it is extremely important that he develops a strongest XI and sticks with it. With so many changes to the side, it may take some experimenting before he realizes what is strongest side is, and during this time results may not always go their way. However, once this problem is solved, Juventus certainly have the players and talent to not only retain their Serie A title, but also to win the Champions League.