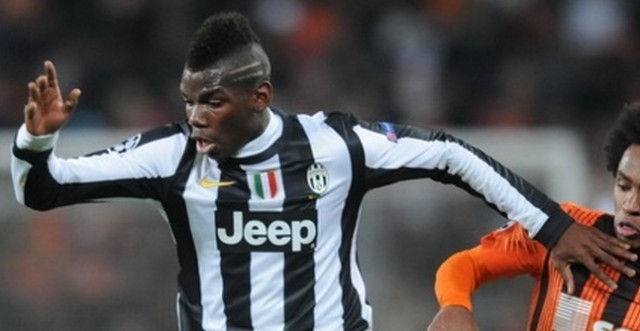 Sir Alex Ferguson has revealed the reason behind Paul Pogbas departure from Manchester United was his agent Mino Raiola.
Ferguson has been credited for giving youth a chance and has helped players such as David Beckham, Ryan Giggs and Paul Scholes reach the pinnacle of club football. His decision to give the class of 92 a chance in the 1995-96 season by moving on established players such as Kanchelskis and Ince was greeted by the famous Alan Hansen comment on Match Of The Day where he said "you can't win anything with kids". United went on to lift the league title that season and the class of 92 graduated with flying colours.
It was therefore seen as a major surprise when Pogba failed to make an impact at United and to many outsiders they could not fathom why Ferguson was not giving him a chance.
However this new revelation from Fergie in his new book Leading, sheds light on what happened at the time. Fergie describes how he knew after meeting Pogbas' agent, any chance United thought they had in securing a new contract with Pogba were dashed.
He goes to on to say in his book "We had Paul under a three-year contract, and it had a one-year renewal option which we were eager to sign. But Raiola suddenly appeared on the scene and our first meeting was a fiasco."
"He and I were like oil and water. From then on, our goose was cooked because Raiola had been able to ingratiate himself with Paul and his family and the player signed with Juventus."
United only received £800,000 as compensation when Pogba left to join Juventus on a free transfer and is now coveted as one of the greatest young talents in world football.
United fans will be extremely disappointed to learn that such a talent managed to get away and shows again the power that agents can have in the modern game.