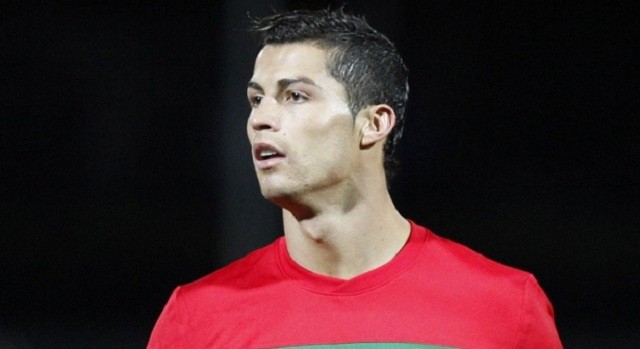 There is nothing like a new book from Sir Alex Ferguson and the furor that it creates. With the release of his new book, Leading, it has emerged he is of the opinion, from all the players that he has worked with at Old Trafford, only four can be deemed to be truly world class. The common factor that defines the, arguably, world class players he left out from his top four, is that he had some sort of altercation with them.
There is no denying the players he has chosen, Cantona, Giggs, Scholes and Ronaldo, were great players and can easily be described by many as being world class. The evidence stands up to scrutiny. Cantona was the missing piece in the Fergie jigsaw that helped land United their first league title since 1967.
The longevity shown by both Scholes and Giggs along with what they achieved will be hard to match for any player in the modern game. Ronaldo is the current world player of the year and from the four Fergie describes him as being "an ornament on the top of a Christmas tree.'
What is more telling are the players that didn't make the list. The omissions include the likes of Roy Keane, David Beckham, Rio Ferdinand, Wayne Rooney and from his earlier teams the likes of Bryan Robson, Peter Schmeichel and Jaap Stam.
It is all the more perplexing, as many regard Schmeichel to this day, as being one of the greatest keepers of all time, and not just a world class player when he played. The likes of Manuel Neuer are compared to Schmeichel in order to show how good he is.
It could also be said maybe Fergie has a point when he says 'If you read the papers or listen to the television commentators, we seem to be awash with 'world-class' footballers."
It is interesting when you look at the omissions that many of the players he has not included are ones that he had some altercations with. He had a very public spat with Roy Keane, there is the famous incident with the boot and Beckham, and of course the statements he made relating to Wayne Rooney wanting to leave the club are still fresh in many a mind.
It would be naive to think these factors have not influenced the judgement of the great United manager, but you would hope that it has not been the defining point. In his defence he does make a point to say "I don't mean to demean or criticise any of the great or very good footballers who played for me during my 26-year career at United".
The greatest thing about football is opinions and nobody will ever truly agree on who is the best and what actually world class means, and therefore these debates will rage on for many a years to come, but that is precisely what makes football the greatest sport in the world.