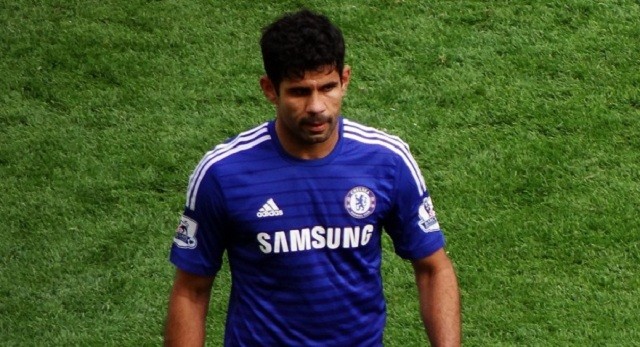 The FA has upheld Arsenal's appeal of the wrongful dismissal of defender Gabriel. Gabriel was sent off against Chelsea after engaging in Diego Costa's antics. It culminated with Gabriel flicking his heal out at Costa, which referee Mike Dean determined was enough for a red card.
Arsenal published a statement from the FA that confirmed the red card had been rescinded.
"Arsenal's claim of wrongful dismissal in relation to Gabriel has been upheld following an independent Regulatory Commission hearing.
"The player's three-match suspension has, therefore, been withdrawn with immediate effect."
According to the Mirror, Arsenal's appeal was successful because they were able to prove using video evidence that Gabriel's back heal flick never made contact with Costa.
Arsenal's legal team compiled a dossier of video evidence of Costa's antics throughout the entire match. They were able prove that Costa was the instigator and that his behavior was consistent throughout the match.
Arsenal also used evidence of Costa's behavior in previous matches. They showed previous examples of Costa getting involved with opponents and instigating flair-ups.
Costa lashed out at Gabriel earlier in the match and was seen kicking out and shoving Alex Oxlade-Chamberlain towards the end of the match. Mike Dean missed both incidents. Jose Mourinho removed Costa quickly after his dustup with Oxlade-Chamberlain, although the manager claimed the substitution was made for tactical reasons.
Gabriel was due to miss Arsenal's next three matches but will now be available for their Capital One Cup match against Tottenham on Wednesday. It's possible that the Brazilian starts next to Per Mertesacker in the heart of Arsenal's back four.
Although Gabriel has been cleared of violent conduct, he still faces an improper conduct charge due to his failure to leave the pitch in a timely fashion once he was sent off. He has until Thursday evening, the 24th of September 2015, to respond. He could yet serve a one match suspension if found guilty, but is more likely to face a fine.
Gabriel now has to respond to a charge accusing him of failing to leave the pitch for protesting an incident that the FA acknowledges was wrong, thus inferring that Gabriel had every right to protest the decision.
In a separate hearing, the FA has found Costa guilty of violent conduct and he has subsequently been suspended for the next three matches.
It was determined that Costa should have been sent off for striking Laurent Koscielny in the face on three occasions, at least one of which was deliberate. The incident that the FA is referring to can be seen here in its entirety.
Chelsea released a statement and submitted an appeal against the charge following the news that Costa has been suspended for his actions.
"We are extremely disappointed with the FA Regulatory Commission's decision to suspend Diego Costa. We will await their written reasons before commenting further."
This is the second time in two seasons that Costa has been suspended for three matches retroactively thanks to video evidence. Last season, Costa stamped on Liverpool's Emre Can and Martin Skrtel, and referee Michael Oliver missed both incidents.
Mourinho was incensed by the FA's decision after that incident and claimed that there was a witch-hunt against his club and Costa specifically. It is believed he harbors similar feelings following today's news.
After last weekend's match Costa was charged with violent conduct, Gabriel was charged with improper conduct, Santi Cazorla was given a warning for his behavior after he was sent off, although it's unclear exactly what behavior he exhibited that warranted a warning, and both Arsenal and Chelsea were charged with failing to control their players.
Neither club is expected to contest the charges brought against them. We should know the results of Gabriel's hearing for improper conduct and Costa's appeal by Thursday at the latest.