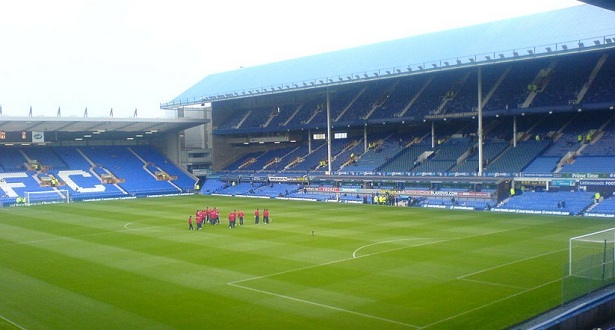 On Saturday Everton drew 0-0 with Swansea in Wales. The Toffees had a pretty good performance overall, but some areas were better than others.
The Good
Starting off the good, we have Ross Barkley. The English youngster once again effectively guided Everton's buildup and offensive play. Barkley facilitated 6 key passes and managed a 94% pass accuracy off of his 67 touches. Barkley wasn't allow in chance creation. Throughout the game, the team did a great job of creating chances not only through possession, but also on the counter attack. Overall, a great team showing in the midfield for Everton.
The Everton defense was great on Saturday. It's hard to single anyone out because all four members of the backline put in a great performance. Just like we saw in the Chelsea game, the backline was more than prepared to deal with the Swansea attack from all sides.
I will say that it seems that as the weeks go by Brendan Galloway is gaining more confidence in his role as Everton's left back. Specifically, he continues to steadily improve his attacking ability. Galloway gave a glimpse of this ability when he managed a well worked turn in Swansea's box.
The Bad
You might be reading this article and thinking to yourself, if Everton did such a great job of creating chances how did they manage to go scoreless. The answer is twofold. The first part of the answer was that Ashley Williams was excellent at clearing balls off the lines. The Swansea man denied Everton several great chances.
The second part of the answer is that Everton were poor at finishing their chances. The team managed to put just 2 of its 17 shots on target. Even worse some of these shots were put well wide of the target. The chance that Lukaku wasted sums up the team's finishing for the afternoon.
The Belgium got onto the end of a well-placed through ball and blew a one on one chance with the Swansea keeper by failing to put the ball anywhere near the target. There is not always a lot of things you can do about poor finishing, so I'd look for the shooting boots to find their way back in the midweek cup clash against Reading.
The Ugly
The ugly award has to go to the performance of Kevin Mirallas. The Belgian was brought on in the 91st minute as a substitute. He then proceeded to stomp a Swansea player and was shown red not two minutes later. As a veteran player, Mirallas has to know better here. He'll have plenty of time to think about his actions as he serves his three game ban.