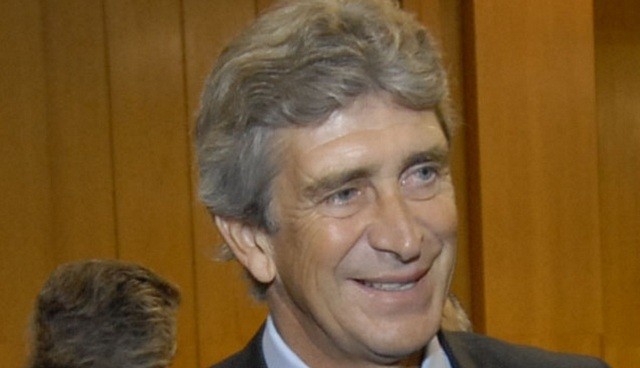 After a hard-fought loss to West Ham on Saturday, following a blown lead and collapse against Juventus in the Champions League during midweek, is there reason for concern for Man City fans? The standard answer would be no; City started the campaign in dominant fashion rattling off five straight wins without letting up a goal, and spent freely this summer securing the backline with the purchase of Nicolás Otamendi, adding width through Raheem Sterling and buying a world class playmaker in Kevin De Bruyne.
And yet, the struggles in the Champions League still persist and now rejuvenated Man United led by a refreshed De Gea and apparently soon to be club legend Anthony Martial, are closely nipping at their heels down only two points in the table.
However, at the moment, unless somebody plays like the Chelsea from last year Man City's biggest obstacle is themselves. While Saturday's loss was at home and filled with countless missed chances, it was against a good West Ham team that fought courageously throughout, with outstanding performances from goalkeeper Adrián and the entire backline.
West Ham deservedly reside in third place after what could be called the performance of the year so far. So, while West Ham's wonderful defense and gutsy performance can help relieve some of the stress that two straight home losses brings, it can't dismiss some other growing concerns.
David Silva had to be replaced by Jesús Navas after a training knock in warm ups and later Equillium Mangala had to be replaced at the half for what is being called a "muscle injury". It is unknown what the extent of the injuries are but they are now added to the ever-growing injury report which already includes: Pablo Zabaleta, Gael Clichy, Fabian Delph, Samir Nasri and club captain Vincent Kompany.
Adding to further concerns beyond injuries is the surprisingly inefficient form of arguably the best player in the EPL Sergio Agüero. After six league games Agüero has one goal and one assist, the lone goal coming in the fantastic win against Chelsea in August. While these numbers are down for last season's leading goal-scorer, the worrying statistic is that Agüero has only converted one of his twenty attempts so far this campaign.
On Saturday he had multiple chances to score but was missing his classic clinical finishing that premier league fans have come to know. There was one attack in the first-half where finding Adrián caught far off his line Agüero wheeled around him in classic fashion only to rush the shot and have it limply go wide, it was a moment that stuck out as very uncharacteristic. But it would be unwise to bet against Agüero as recent history has shown that the only thing that can stop him from scoring goals are injuries, and at the moment I'm unsure as to whether he is fully fit.
So while there are concerns over the growing number of injured players, Agüero's form, and Man U's form, these concerns feel transient. Even with the injuries City is still fairly deep, a luxury of having Demichelis as your fourth center-back. And while Agüero has struggled for a player of his stature it's hard to see him not scoring next week against Tottenham, a team he has been prolific against in the past.
And while Man United is boasting a shiny new signing in Anthony Martial they could easily of lost on Sunday against Southampton without the heroics of David De Gea. So while Martial is the talk of Manchester, City can also show off one of their own, Kevin De Bruyne. On Saturday De Bruyne was clearly the side's best player and looked dangerous throughout, netting a superb goal right before the break. His awareness, touch and feel for the game were on fine display as he led attack after attack.
And in the end, City were unlucky not to come away with a point, and that's not to say that West Ham didn't deserve the win, they definitely earned all three points, it's just that City played well too, they just came up against an immovable defense.
The table has grown tighter, and in the year of the new tv deal where Stoke, Swansea and West Ham were able to recruit household names like Shaqiri, Ayew and Payet, I would look for more upsets and surprises as the season progresses. For now, Man City's concerns are only nagging. They are still the clear favorites for the title.