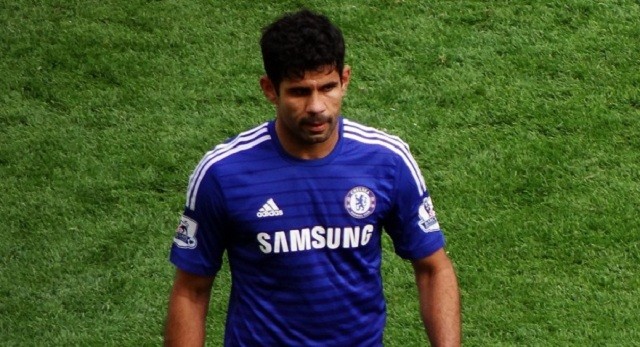 Chelsea defender, Kurt Zouma has stirred up a storm after he admitted that his teammate, Diego Costa is known to be involved in cheating on the field, according to the London Evening Standard.
Trouble began when the Chelsea forward slapped Arsenal defender Laurent Koscielny on his face during their match at Stamford Bridge. Costa's slap ultimately led to Koscielny's teammate Gabriel getting dismissed from the match after he eventually ended up kicking the Chelsea striker.
Arsene Wenger has gone out to call Diego costa "disgusting" in reference to the events that took place at Stamford Bridge last Saturday. Chelsea boss Jose Mourinho came to Costa's defense by praising him publicly as he claimed that his player was "playing the game like the game has to be played".
Things however, took a grave turn for the Blues when Kurt Zouma said, " We're not surprised because we know Diego. Everyone knows Diego and this guy likes to cheat a lot and put the opponent out of his game". 20-year-old Zouma then went on to add, "That happened in the game but he's a really nice guy. We're proud to have him, like the other players, and we're happy to win this game today".
Zouma's comments will now work against his teammate as the FA are preparing a decision regarding the behavior of Diego Costa in his match against Arsenal. With or without intention, Zouma has provided some crucial information which will definitely factor in the FA's judgement.