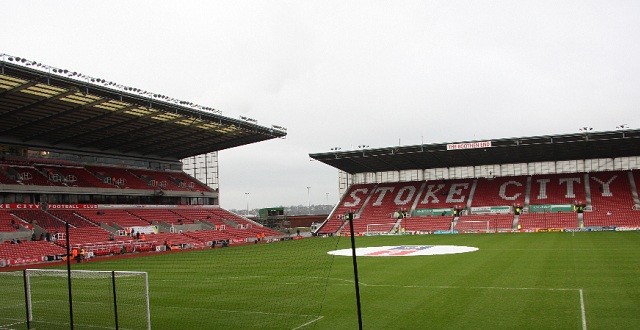 At the beginning of the season, expectations were at an all-time high at the Britannia Stadium in Stoke. Stoke City had made a splash in the transfer window, signing Swiss star Xherdan Shaqiri, and there was legitimate optimism throughout the Potteries. However, after 6 matches in league play, Stoke City have yet to win, and are sitting 18th in the table, with just 3 points.
A number of factors have played a role in Stoke's sluggish start, including a tough set of fixtures, featuring matches against Spurs, Arsenal, Liverpool, and surging Leicester. Stoke haven't looked poor in any one of their matches, other than perhaps a match against West Brom which saw them reduced to 9 men in the first half hour, but the Potters haven't looked strong either, outside of the second half against Spurs, and the first half this past weekend against Leicester.
While the poor start should eventually rectify itself, Stoke are certainly in no danger of having to endure a relegation battle, expectations have understandably dropped for the Potters. Instead of possibly contending for a birth in European play, manager Mark Hughes will instead see his team most likely squarely in the middle of the table.
Hughes is by no means at fault for the early results, his job shouldn't be in question at the moment, but if the results don't start to get better soon, the pressure will surely build on the Welshman in the manager's seat. With that in mind, Hughes would greatly benefit from an extended run in the Capital One Cup.
Often seen as the lesser cup competition in English football, with many of the bigger sides fielding younger, half strength sides, this cup is a prime opportunity for Stoke to make a run. The Potters survived in penalties against Luton Town in the second round, and now travel to Fulham in the third round. Hughes should take this opportunity to field a strong side against Fulham, with an eye towards lasting until deep in the competition.
Though the Capital One Cup is the less prestigious of England's two cup competitions, the victor is still guaranteed a spot in the following season's Europa League, a competition Stoke City are dying to return to, having not competed in European football since the 2011-12 edition.
Stoke City have only one major trophy to their name, a 1972 League Cup. If Mark Hughes were to somehow bring another trophy to one of football's oldest clubs, he would immediately make his mark in the club's storied history.
With the talent on this roster, and the propensity of bigger clubs to show indifference towards this competition, Stoke should make the most of the Capital One Cup this season.