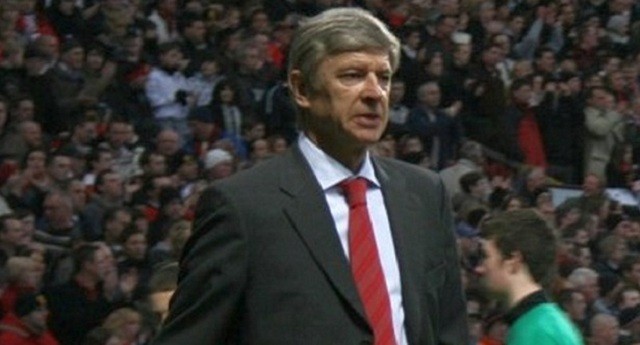 Arsene Wenger has been a mainstay at Arsenal, having been the manager of the club since 1996.  Wenger enjoyed great success in the beginning of his career at Arsenal, but he has not been able to sustain that success in recent seasons.
In Wenger's first 9 seasons at Arsenal (from the 1996-1997 season to the 2004-2005 season) the team was a true powerhouse in the English Premier League.  Wenger's side won 3 Premier League titles, finished in 2nd place 5 times, and won 4 FA Cup titles in that span.  They were a legitimate threat to win the League title almost every season.
However, since that 2004-2005 season, Arsenal has been one of the biggest underachieving clubs in the Premier League.  They have not finished in the top 2 in the Premier League since that 2004-2005 season, and the only major trophy they have won were 2 FA Cup titles the past 2 seasons.  This is an unacceptable performance from a team that considers themselves one of the major powers in English soccer.
Arsenal has been getting outclassed by the other top Premier League teams since the 2004-2005 season.  Since 2005, Chelsea has won 3 league titles, Manchester City has won 2 league titles, and Manchester United has won 5 league titles.  Arsenal cannot even sniff 2nd place, while these 3 teams are winning everything. It is clear that Arsenal needs to make some changes if they hope to get back on par with Chelsea, Manchester City, and Manchester United.
Wenger and Arsenal have disappointed for the past decade, and so far it seems this disappointment is going to continue this season.  The Gunners lost to a floundering Chelsea team 2-0 at Stamford Bridge this past weekend, and although it is early, they look like a team destined to finish in 3rd or 4th place once again this season.
Arsenal has made no progress over the past 10 years, and instead they have simply been stuck with consistently good but not great teams.  Arsenal is a club that should be striving for greatness, and they should stop settling for the 3rd and 4th place finishes that Wenger is providing for them.
Wenger was once a fantastic manager for Arsenal, but he is finally starting to wear out his welcome.  Arsenal fans are tired of the 3rd and 4th place finishes, and they are tired of watching an underachieving team.  Arsenal needs to find a new manager after this season because they are not going anywhere with Arsene Wenger at the helm.