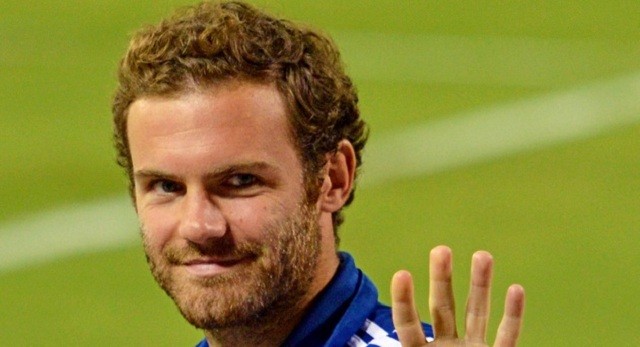 Jamie Redknapp has been glowing in his praise for Manchester United's midfielder Juan Mata. United fans are known to chant "who's the greatest player in the Premier League, it's you Juan Juan, its you Juan Juan". The chant may be seen by many outside of United as supporter fantasy, but without a doubt, Juan Mata is certainly a class act.
Mata found it difficult to settle into a rhythm when he first signed for United, as he was often deployed by Moyes on the left hand side of midfield, and did not have much freedom to come infield as he does now under Van Gaal.
Despite his problems, statistics show only Rooney with 25 goals and Van Persie with 18 have netted more times for United than Matas' 17 since his arrival in January 2013. That is very impressive from a midfielder and more so considering he has not been playing in the number 10 role as most would have thought he would when he first joined the club.
Redknapp went on to say "He must be a dream player to work with. He is a class act, never complains, is such a gifted technical player and with pace around him he can really make United tick. He's the thinking man's footballer"
With the signings United made this season, many would have thought Mata would face a battle to keep his place in the starting 11, however, his performances and contribution have been key in United's rise to second in the table and United will be hoping his fine form continues.