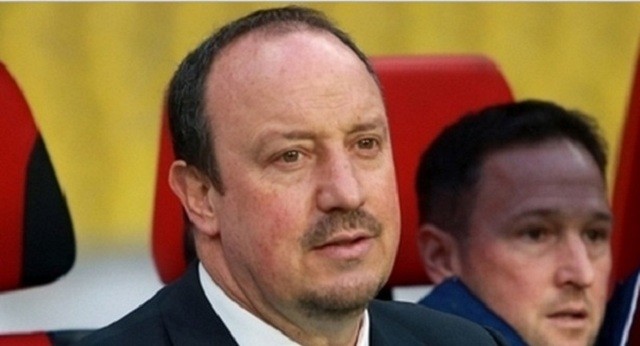 After a disappointing 2014-15 season in which Real Madrid failed to defend their Champions League title and placed second in La Liga, many expected them to invest heavily in the summer transfer window. Since the turn of the century, Real Madrid have broken the world transfer record five times, and of these five records, four were held by Real themselves. Surprisingly, this time around they have been rather quiet; and this could come back and bite them once the season gets into full swing.
This summer, Real Madrid spent €86.9 million on transfers, a considerably lower sum compared to the €131.5 million and €162.7 million splashed during the 2014-15 and 2013-14 seasons respectively. Their most significant purchases were the talented yet inexperienced Mateo Kovacic, as well as FC Porto duo Danilo and Casemiro.
Although these players are established talents, they aren't world beaters and more importantly they don't address the underlying weaknesses in their squad. Real Madrid also decided to let go of several household players such as legendary goalkeeper Iker Casillas, the experienced yet injury-prone Sami Khedira, the industrious Fabio Coentrao, as well as super-sub Javier Hernandez.
Real Madrid's transfer activity during this window has certainly left their squad rather unbalanced; looking thin in certain positions while over-stacked in others. Up front, Real are currently with only one out and out centre forward in Karim Benzema. Although he guarantees 20 goals per season, he isn't the world beater many dubbed him to develop into when he first burst onto the scene as a teenager back in 2007.
On the wings, Cristiano Ronaldo is at the peak of his career and can always be relied on to provide a game changing contribution. However, he turns 31 in February and realistically only has a maximum of three years left at the top. Despite making several crucial contributions to Real Madrid's first Champions League title in 12 years, Gareth Bale has yet to fully justify his world record transfer fee of €94 million, leading to fans turning on him towards the end of last season.
In midfield, Real are overflowing with talent and it may be difficult to keep all these players happy simultaneously. In attacking-midfield, Isco will play back-up to James Rodriguez; both are established players with a proven track record and one may wonder how long Isco will be willing to play second fiddle to the 2014 World Cup Star. In centre-midfield, new manager Rafa Benitez seems set to stick with the same pairing of Toni Kroos and Luka Modric from last season.
However, the problem with this duo is that they tend to get overrun when faced with a more physical midfield opponent, as was the case in last season's Champions League semi-final against Juventus. The releases of Khedira and Asier Illaramendi doesn't do anything to address this issue, and although the buy-back of Casemiro can fix this imbalance, Benitez may have to face the tough decision of dropping either Kroos or Modric from the lineup- both of whom are fan favorites. Kovacic is more of an attacking player than Casemiro, but this only means that he may serve as a substitute to Kroos and Modric, and €32 is a rather hefty price to pay for a substitute.
In defence, Madrid's right-back position is stacked with talent. €31 million signing Danilo will compete with Real Madrid youth product and arguably the world's best right back, Dani Carvajal for a position in the starting XI, leading many to question whether Danilo's purchase was necessary especially with the experienced Alvaro Arbeloa already serving as backup to Carvajal.
The departure of Coentrao has left Marcelo as the only natural left-back in the squad, leaving that flank particularly vulnerable. In the central positions, they are blessed with three world-class centre backs in Ramos, Pepe and Varane, but with injuries to Ramos and Varane in the midweek win over Shakhtar, they suddenly look thin in that department. Keylor Navas deserves his chance as Real Madrid's new number 1 after Casillas' departure and their failed capture of David De Gea, and only time will tell if he is an adequate replacement for the Real Madrid icon.
With direct rivals Bayern Munich, Atletico Madrid and Juventus all strengthening, Real have barely acted on their weaknesses and have made some questionable transfers.
If they are to challenge for all three major titles this season, some winter transfer activity is most certainly needed, particularly up-front and at left-back. A great option would be to activate the buy-back clause for youth academy product Alvaro Morata, who has developed into one of the world's best big-game strikers since joining Juventus last summer. Juan Bernat from Bayern could also be purchased to serve as back up to Marcelo. If Rafa Benitez wants to avoid the same fate as many of his predecessors, he will have to act sooner rather than later.