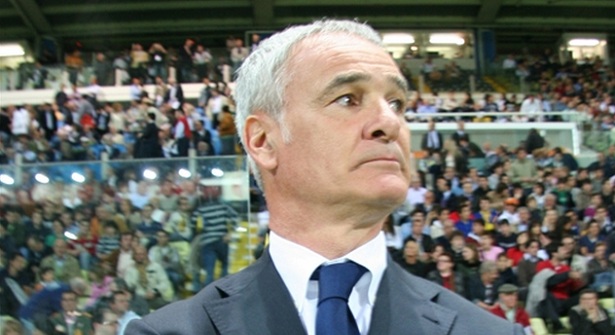 Going into game week 6 there are two undefeated teams left in the Premier League, Manchester City and Leicester City. At the beginning of the season, it would have been believable that Manchester City would be without a loss at this point, but most have assumed it would be Chelsea, Arsenal or Manchester United joining City as the other undefeated team.
Few would have expected the Foxes to get off to the start that they have after needing some late season heroics to avoid relegation. As it stands, the Foxes are now in second place with 11 points, a point total that took them until early December last season to achieve. So what's is accounting for Leicester's success this season?
The story starts at the beginning of summer when the team decided to part ways with manager Nigel Pearson. The club decided to replace him with Claudio Ranieri. Many of the pundits found this decision less than ideal for the club because of the Ranieri's lack of silverware despite tenures with several top European clubs.
There were also concerns about Ranieri because of his tendency to tinker with his sides constantly. On the contrary, so far we have seen the manager field a relatively unchanged side in their first five matches. This consistency has been instrumental to the club's performances.
Leicester have also benefited from the inspired performances of many of their players. The Foxes 11 goal total is currently tied for most goals in scored in the league. The star of this show so far has definitely been Riyad Mahrez. The Algerian has already netted four times and has two assist. According to whoscored.com, Mahrez has the highest average match rating of any player in Europe right now at 8.76 out of 10.
On the other wing, Marc Albrighton has also been delightful for Leicester. So far, Albrighton has 3 assists and 1 goal to his name. Up top for the Foxes, Jamie Vardy has put away three goals and has one assist. In addition to these players, the Foxes have four other players currently averaging over a 7.0 average match rating.
If Leicester can maintain its strong form, the sky is the limit with only one game against least season's top six in the team's next six fixtures. The schedule stays pretty light for Ranieri's side until the end of November when they square off against Manchester United, Swansea, Chelsea, Everton, Liverpool and Manchester City in consecutive fixtures.
This end of the year run of fixtures could bring the team crashing back to reality, but Leicester will certainly give as good as it gets during this period. The Foxes are a team that you definitely don't want to sleep on. It will be interesting to see where the team sits in the table come the New Year.