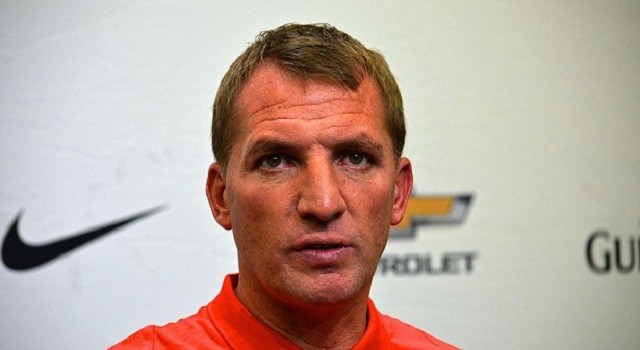 Given the awful start in the 2015-2016 English Premier League Season, below are some of the things that 42 year old Liverpool Manager (Brendan Rodgers) punters using free bets suggest he should do:
Boost Philippe Coutinho and Emre Can Match Sharpness
As much as the two players are valuable for The Reds, the summer before commencement of the current season proved otherwise. The two players saw for themselves that without improving their form, they can be quickly forgotten.
The two exceptional players were left out of the summer pre-season tour to the Far East and Australia. The Reds left the two players out of the squad after they enjoyed an extended break after participating in the Copa America and U-21 tournaments respectively.
Punters are placing free bets in favour of The Reds as the two adorable players are now playing in the main squad and everyone agrees that Brendan Rodgers needs to focus on getting them active.
Both Philippe Coutinho and Emre Can should be trained enough to regain their fast-paced and physical style that they effect with ease. The training will help the two players become fit and hungry for an exceptional performance. Moreover, Philippe Coutinho is an important player for The Reds as Liverpool fans back his football skills and his ability to keep the other team on their toes when he is playing.
Include Christian Benteke and Roberto Firmino
Being new arrivals to the "Never Walk Alone" side, Christian Benteke and Roberto Firmino are Liverpool's most expensive purchases for summer 2015. The two players have the likelihood of making Liverpool make headway this season.
Punters that have restored their faith in the club and participate in free bets in favour of The Reds caution however that it's critical that Brendan Rodgers grants the two new players time. Ample time, for the two to blend in their playing style with the new colleagues.
The training sessions should help the players learn how to incorporate their gameplay together with the rest of the team. Reason being; that their playing style blends in with the other players.
Roberto Firmino is in the same situation as is Emre Can and Philippe Coutinho when it comes to being a little rusty and training with the team will help him regain his gameplay.
Allocate Alberto Moreno More Playing Time
Liverpool FC gets more free bets in their favour when they play Alberto Moreno. Taking from this queue, manager Brendan Rodgers should know that Moreno is a favourite player with Liverpool fans as he knows how to handle himself when playing.
Moreover, at the age of twenty-three-years-old, Moreno needs to be allocated more play time to sharpen his game play if Brendan Rodgers is looking to build a better team now and in the future.
Punters are suggesting that they will back Liverpool if Brendan Rodgers learns how to settle on a well- balanced team formation before going to any match.
Free bets offers will surge upwards when Brendan Rodgers places Adam Lallana and Jordan are included in the playing team. The two players outdid themselves during summer and they can make a perfect match for the front three players.
Ulsterman having a lot of depth and quality on his team is a delight to many. That having been said, however, he ought to make his mind fast if he is willing to regain Liverpool's top seven position in the Premier League. That is if he was to make a mark in the current season!.
This article was written by sports writer Tony Samboras. Tony who is a fan of Liverpool is really hoping that Brendan Rodgers can pull him team from out of the mud. With a little luck his wishes will be granted. Tony writes full time for free betting website www.freebets.com.au.