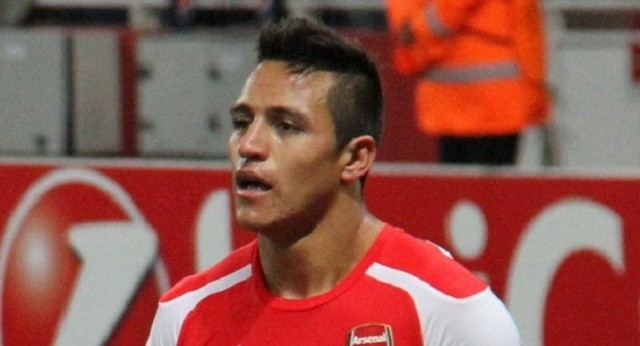 This week will be an important match for Arsenal against The Blues of Chelsea at Stamford Bridge. The rivalry between both London teams dates back to the 1930s and has gained more significance and popularity in the recent years. Matches between these two teams generally attract a large attendance. 
Chelsea will be coming in with three losses since the start of the season, which means they have been struggling to find their rhythm. On the other hand, Arsenal will come into the match with only one loss in the Premier League.
The Gunners are likely highly motivated to get the win, while Chelsea continue to struggle under the management of Jose Mourinho.
Here is the probable line-up Arsene Wenger will use against Chelsea:
Goalkeeper
Petr Cech, who once played for Chelsea, will more likely guard the Gunners' net. His experience playing on Chelsea's side may come as a benefit for the Gunners because he played under Jose Mourinho's management and knows how he works.
Defense
Hector Bellerin will likely be in the position of right back. Bellerin has recently been favored over Debuchy for a starting position at Arsenal. In doing this, Wenger is getting both players to compete for a permanent spot in the starting eleven.
Laurent Koscielny and Gabriel would be the two central defenders. Gabriel has recently taken the place of Mertesacker, who was left out of the starting eleven for the game against Dinamo Zagreb at the Champions League.
Mertesacker was recently bedridden with a virus, and adding to his bad luck, was also in a minor car accident. Due to this and the fact that Gabriel has been doing very well, it is possible that Mertesacker will be left out of the starting eleven against Chelsea.
In the position of left back would most likely be Nacho Monreal to consolidate and assist the defense line. This would leave Kieran Gibbs out of the starting eleven, but as a possible substitute for a Monreal who has been performing well.
Midfield
Francis Coquelin would take the position of defensive midfield. This will provide assistance to the defense and help solidify Arsenal's defense even more.
Santi Cazorla would be the team's central midfield. He can make sharp passes to Arsenal's attack that may lead to opportunities for goal.
In the attacking midfield position would be Aaron Ramsey, who would have the possibility to score goals, but also could provide brilliant assists. In addition, with Ramsey as an attacking midfield, Arsenal would have more options for goal.
Attack
Oxlade-Chamberlain would be pushed up from the midfield and put at the wide right. He could very well be taking Arsenal's top choice, seeing as though Olivier Giroud hasn't been doing so well. Oxlade-Chamberlain will more likely be favored over Giroud, after the Frenchman received a red card during the most recent Champions League game.
At the wide left would be Mesut Ozil, a position he knows well. Ozil, along with Oxlade-Chamberlain would be able to provide center passes for the team's striker.
The man at the top would be Alexis, acting as a striker. Due to Giroud's recent decline, Wenger would more likely favor a motivated Alexis that scored a goal for his national team against Paraguay during international friendlies. Sanchez is a great player who could be looking to perform well, and if putting him upfront, over Giroud, works, he could be given the position as a permanent spot.
Arsenal could be looking to strengthen their attack against a weakened Chelsea, and this lineup could be the best way to do it.
(4-5-1)