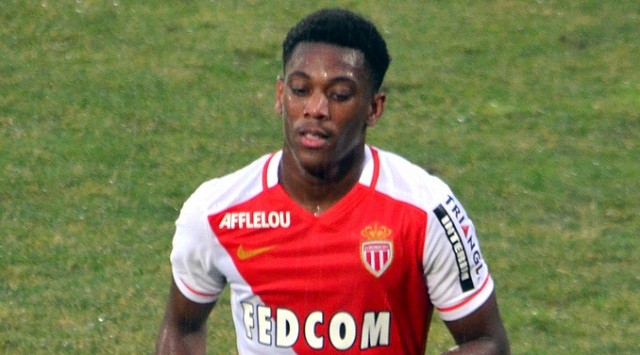 Accompanied by an enormous £36 million price-tag for a 19-year-old striker, Anthony Martial answered all of his critics with an exceptional dream-debut goal during the 3-1 victory against bitter rivals Liverpool.
Martial's goal somehow managed to erase one of the greatest goals ever scored in a fixture between the two clubs. Christian Benteke's bicycle-kick sent the entire nation into a stunned silence of disbelief. Old Trafford was left in awe of Benteke's finish and tense at the prospect of a Liverpool resurgence.
The young Frenchman was substituted on in the 65th minute so his introduction to other Premier League quality strikers was abrupt and rather shocking. Martial didn't panic at the excellence of Benteke, he responded to it.
Two minutes after Benteke's goal, Ashley Young played a small pass into the feet of Martial. The French wonder-kid began dribbling towards goal and turned Martin Skrtel inside out twice, which left him one-on-one with Simon Mignolet. With the finesse of a seasoned world-class striker he tucked the ball into the far-right corner to help send Old Trafford into raptures.
Gary Neville told Sky Sports: "Manchester United fans, I've not heard them cheer as loud as that – I know it's against Liverpool but there was a huge relief around the stadium. It was a big, big moment for a player making his debut. He'd been written off, almost, in some quarters in the last couple of weeks, before he'd started."
The British media drew comparisons between Martial and Thierry Henry prior to the game, so they were left salivating after his debut goal. The media responded by gathering quotes from Henry who told the Express: "He stayed composed and that is what I loved about the goal. I call it, 'freezing the keeper'. He put his head up to look at the goalkeeper, took his time, then put the ball in.
"People were wondering before the game about his price, whether he spoke English or what his attributes were. But he has done his talking with the ball.
"What a way to announce yourself. People didn't even know my name after 50 games!
Martial certainly lived up to the hype on his debut but he still has over a decade to prove whether his name deserves to be on a pedestal alongside the Henry. The ex-Arsenal maestro's world-class ability was the combination of maturity and his innate skill and finesse. With several years at United ahead of him, nobody can predict his true potential.