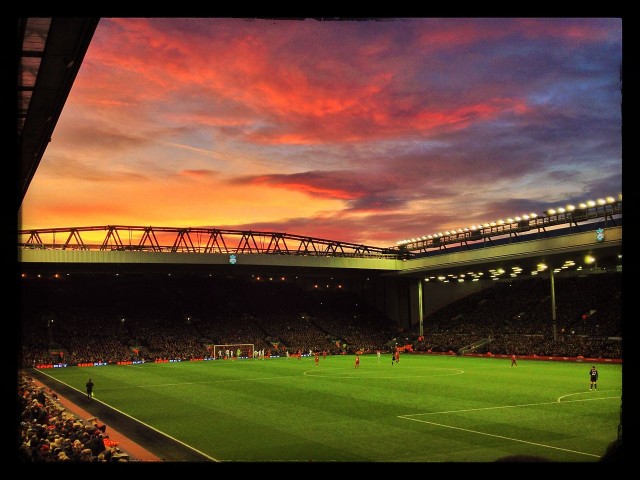 "There is no better stadium to win in when you are associated with Liverpool, nor is there a worse place to lose." Jamie Carragher
Before the game, the Liverpool legend had already pointed out precisely that how influential and consequential it is when two of the biggest rivals in England clash against each other. Sadly at the end, Liverpool, once again, found itself on the receiving end of a devastating defeat.
It is undoubtedly rubbing salt into the wound when the memory of Liverpool's appalling 3-0 home loss to West Ham is still fresh to everybody. Millions of things must have been crossing Liverpool fans' minds, but here are some that should stay in a bit longer.
Danny Ings showed spirit
Danny Ings, who made the first start for Liverpool this season, was one of the few positives for the Reds after their mortifying defeat to Manchester United.
In a game that was overall conservative and going at a slow pace, the former Burnley striker was the only Liverpool outfit who was not afraid to do more and determined to challenge Manchester United's defensive line with his pace. The England forward was lively throughout his 75 minutes on the pitch and his bouncing shot in the second half was the closest Liverpool came before Christian Benteke's stunning overhead kick.
Roberto Firmino is on the Road to become the Next Lazar Markovic
Roberto Firmino, on the other hand, taking on the key role in the No.10 position, was handed the best opportunity to showcase his talent and prove his worth in such an important event. However, Brazilian's performance in 65 minutes was an unmitigated disaster.
Filling in for Philippe Coutinho, Roberto Firmino was expected to do what his Brazil teammate does, keeping possession, linking the whole team and delivering key passes. Unfortunately, the £29M forward evidently went on and did the opposite with him missing some simple passes, losing the ball easily in the midfield and even wasting a couple of big chances.
And yet, the most disappointing moment happened 10 minutes into the second half. David de Gea's poor clearance suddenly left Roberto Firmino open near the goal. A powerful strike in such a close range could have made David de Gea helpless or a swift forward pass to Christian Benteke at far post would leave no chance for Manchester United's top goalkeeper.
But instead, Roberto Firmino delivered a powerless backward pass that presented zero danger to the Red Devils. The execution is hesitant and easily predictable, for which I have to say that any Premier League winger could have done a better job.
The Left-back Crisis
It is definitely a nightmare for Joe Gomez as his reckless tackle gave away a penalty which put Manchester United into a 2-0 advantage. However, we can't blame too much on the 18-year-old. The penalty he conceded unwisely could be seen as a price that the young defender has to pay to learn and then grow. That being said, though Joe Gomez's overall performance in Liverpool's first five games is not bad, the England youngster still has very little to offer on the offensive side.
On the other hand, Alberto Moreno, who was expected to make contributions at both ends, seems to have forgotten how to play as an offensive player all of sudden. The former Sevilla full-back looks a bit aimless with ball and so are the crosses he made. In a nutshell, Alberto Moreno has given no reason for himself to start ahead of Joe Gomez.
Jose Enrique used to be one of the best left-backs in Premier league when he is in-form. But the Spanish veteran strangely was never truly given a chance by the Reds manager, leaving Jon Flanagan, who is still on the injury list, to be the most reliable defender in Liverpool team from my perspective.
Manchester United wasn't Invincible in the Game
Asides from the nicely work free-kick and the superb solo goal from Anthony Martial, Manchester United's offense was not that unstoppable, which means we have no choice but admit the fact that Liverpool is no longer a force to be reckoned with in Premier League, let alone Europe.
And honestly, the current Liverpool squad seems to be a little beyond repair with all their world-class players walking away from Anfield while only Jordan Henderson and Philippe Coutinho are left to be recognized as star players. And if that is the result after possibly spending over £200M in the transfer market, it is something that really calls for contemplation.