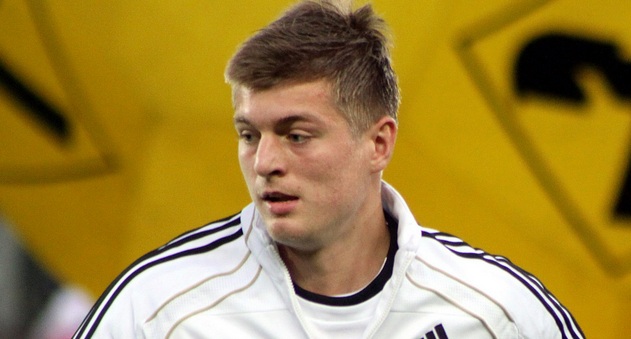 European football is finally back with its signature competition. The 2014 champions will start off at home against the complicated Shakhtar Donetsk. Still without James and Danilo, Real Madrid should be glad that Cristiano has made quite an entrance this past weekend. This should give the team a boost and gain points quickly to assure their access to the knockout round.
Preferred Formation: 4-2-3-1
Rafa Benítez was frequently asked about the system and the rotations in this game's press conference. Resting Kroos and Modrić, staying strong in the back and working seamlessly in attack are initial signs of identity of this new era. While it's only been three matches, it's already an improvement from what was the norm these past two years.
GK: Keylor Navas
The Costa Rican garnered a lot of praise this past weekend for a couple of great saves. In addition, he's kept the team as the only one without conceded goals in La Liga. Casilla could be a possible surprise.
Defense
RB: Dani Carvajal
He wasn't used that much in the previous edition of this competition, so it's a chance to stay ahead of the injured Danilo. He's the clear choice for this one, as Arbeloa hasn't played a single minute.
CB: Raphaël Varane
Pepe played his first match on Saturday and might have set up Varane for a return on Tuesday. The Frenchman has been coming first and Shakhtar's skillful attackers require his speed.
CB: Sergio Ramos
The captain trained normally after a session apart from his teammates. This means that he's fit and won't be skipping the duel. However, the pair Varane-Pepe has a slight chance of featuring.
LB: Marcelo
Benítez was asked about the lack of a natural replacement for the Brazilian. He mentioned that Carvajal, Danilo, Nacho and Arbeloa could all serve as such. Nevertheless, none would provide the same level of proficiency as Marcelo.
Midfield
RCM: Luka Modrić
He was taken out shortly after the hour mark against Espanyol, something unheard of in the Ancelotti era. This philosophy will keep the essential midfield healthy and ready for the important part of the season.
LCM: Toni Kroos
Like his partner, he's been resting more now, and he didn't even step into the pitch during the weekend. Though a great thing to do, this doesn't mean the German should be relaxed, as Casemiro and Kovačić await their opportunity.
Attack
RW: Isco
The Spanish will be playing more thanks to James' injury. He doesn't have that same chemistry as the Colombian, but he has what it takes to be useful and be an integral part of the squad.
CAM: Gareth Bale
His two goals and three assists so far challenge the theory that his new position doesn't suit him. The Welsh scored two goals in the past Champions League compared to six during his first Madridista effort.
LW: Cristiano Ronaldo
Scoring five goals for the second time in the 2015 calendar year, he finally got past his negative streak. This comes at the perfect moment as his favorite trophy is back to keep him ambitious once again.
ST: Karim Benzema
Since he recovered from his physical problems, Real have netted 11 times and improved their playing style. Like Marcelo and other members, he should be taken care of, as the alternatives aren't abundant and/or effective.
(4-3-3)