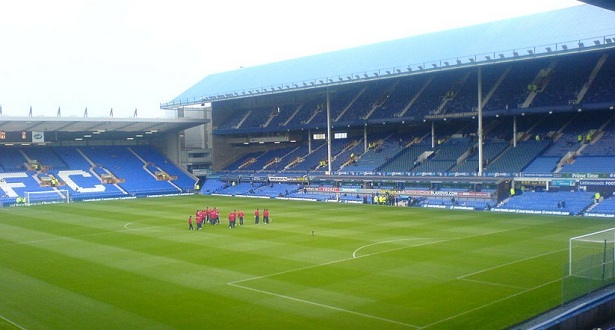 Going into this match, it was reasonable to expect Everton to field a relatively unchanged side from their previous outing. This side would have likely included Mirallas replacing the injured Cleverley on the left and Kone, Deulofeu or Lennon featuring on the right. Instead, Martinez surprised us and fielded a 4-3-1-2 formation, opting to field three defensive midfielders instead.
The starting lineup didn't last long though after Muhamed Besic was forced off in the ninth minute because of an injury. At this point, it looked like we would see the introduction of one of the Everton wingers, but Martinez surprised us again by instead brining on Steven Naismith. The rest of the story is history.
The Scottish man didn't take long to pay back the manager and grab headlines, scoring a goal in the 17th minute and then again in the 22nd minute. The away side was finally able to answer the call with a beautiful strike from Nemanja Matic just 10 minutes before halftime. Chelsea then came out in the second half looking slightly more inspired and controlled a lot possession moving forward.
The London side poked and prodded the Everton defense for a large part of the second half, but were unable to break the home side's resolve and find an equalizer. Everton looked willing to absorb Chelsea's pressure and pick their chances to go forward. That chance came in the 82nd minute when Naismith completed the perfect hat trick and effectively put the game to bed.
This was a great game in all regards for Everton. The defense rebounded from a less than spectacular appearance against Tottenham and looked exceptional throughout this match. Even with Chelsea maintaining much of the possession in the second half, the Everton defense made sure the away side never really looked threatening during this period, aside from a headed chance by Falcao.
In addition to Naismith's heroics on the offensive side of the pitch, Barkley's performance stands out. The Englishman was able to control Everton's forward play and picked up two assists for his efforts. The manger is also well deserving of praise for his great personal decisions throughout.
Having now picked up 7 points in their last four games against Southampton, Manchester City, Tottenham and Chelsea, Everton will look to keep things rolling next week in Wales. It will be an interesting storyline, to say the least, to see how Martinez decides to position the team moving forward.