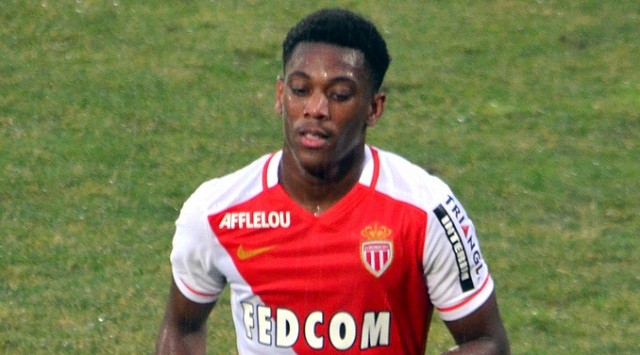 It has definitely been a lively transfer window this summer and, Manchester United, once again, managed to grab the spotlight at the end with its eye-popping, jaw-dropping £36million deal for Anthony Martial, leading the 19-year-old French talent to be the most expensive teenager in football history.
In the past week, everyone has been looking for the reasons or simply an explanation for Manchester United's decision over splashing an astronomical amount of money on an unproven young striker without hesitation. No doubt that their obvious desperation for a new centre forward had great contribution to the world-record transfer fee. There is still another factor that has been playing a subtle but important role in not just this shocking transfer but also in modern football all along.
Forwards of speed and agility are becoming more valuable and more favored over traditional big centre-forwards. And even though Anthony Martial is still raw and inexperienced, the new Red devil does show great potential in both attributes.
As time goes by, it is getting more explicit that dribble and speed are two most lethal weapons a forward could have. The last two Premier League MVPs (player of the season), Eden Hazard and Luis Suárez, their agility and acceleration are unquestionably off the charts, allowing them to penetrate any solid defense in the blink of an eye.
On the other hand, traditional big centre-forwards who rely majorly on their physical strength and power have been finding harder and harder to shine on the pitch. For the defenders on the other side are now easily just as strong. And if not, they have no trouble playing more aggressively and even dirtier.
As result, the things that we expect from the "beasts", dominating every aerial duel, converting every long ball to a threat and out-muscling the defenders to face the goalkeeper one-on-one, suddenly do not happen as often as we thought, rendering the team that is built around them not effective and forceful any more.
As reading, Andy Carroll might be the first name that came to your mind and Christian Benteke, who admittedly is more skillful, but not skillful enough, might serve as a reminder to Liverpool that how unwise they are with money in the transfer market.
The cold hard fact is that dexterous forwards are simply more capable of providing dynamic offense and creating chances out of nothing. Just look at how, not long ago, Sergio Aguero danced in Chelsea's penalty area among three Premier League top defenders, Nemanja Matic, Gary Cahill and John Terry, and followed up with a perfect finish. It is hard to imagine any big centre-forward could win any of them just as effortlessly, let alone beating all of them at the same time.
https://www.youtube.com/watch?v=Rups8obfpKI
Another reason why forwards of speed and agility are much more valuable is that they are more likely to continue their good form and great productivity. How so? It is because you could lose your instinct and confidence in front of goal, but it is hard for you to lose your dexterity.
It is fair to say that Raheem Sterling's shooting accuracy is not top class. However, the England youngster is still worth £50 million because he never stops to be a treat to the opponent. You never know, but the dribble he made in the next minute might just be the breakthrough for the team or even more straightforward, earn you a penalty. Whereas deadly as Radamel Falcao and Edinson Cavani had been, once the killer instinct of these traditional centre-forward is lost, they could be no different from a blunt instrument.
As football turning more and more profitable and gripping all over the world, the price tags of the promising dexterous forwards like Anthony Martial, given how almighty they could become one day, will continue to rise. Records will continue to be broken. Of course, we are more than happy to see more magicians like Luis Suarez, Sergio Aguero shining on the field.