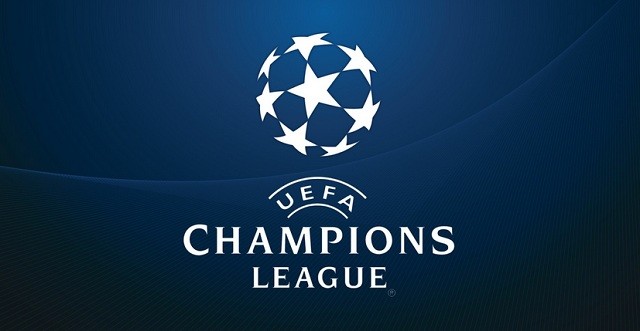 As the greatest football club competition is set to start on September 15, anything can happen in the group stage of the competition. Smaller clubs finding the strength and heart in order to beat the richer, larger clubs always makes for a good story. This year's competition will have plenty of stories as well.
Group E
An interesting group featuring AS Roma, Bayer 04 Leverkusen, FC Barcelona and last but not least, FC BATE Borisov, will fight for the top two spots. As we have all seen in the recent past, BATE have never performed really well in the competition and only had a few shock wins, that included a good result over Bayern Munich a few years ago. BATE seem to be set for another difficult campaign and look for them to repeat the dismal performances they had in last year's competition.
Barcelona look like they will have no problem getting out of this group so it comes down to who will take second place, Roma or Leverkusen? The German side looked good last year, before falling out in the round of 16 to Atletico Madrid in penalties. Roma did not have a good showing last year, but so much can change in a year. For me, the second spot in this group is a flip of the coin. Roma or Leverkusen will take second.
Group F
Group F looks pretty much set. Bayern Munich will stroll through this group with little to no problems and Dinamo Zagreb look to continue their historical trend of performing poorly in the competition. Again second place looks to be the big race in this group. Arsenal and Olympiacos will fight for that round of 16 spot.
If Arsene Wenger can get it right and don't pull off performances like that dreadful result against Monaco last year at home, the gunners will get through. If they play poorly, I wouldn't be surprised if Olympiacos goes through and possibly we could see a managerial change at the Emirates.
Group G
Chelsea FC, FC Dynamo Kyiv, FC Porto and Maccabi Tel-Aviv FC will battle in Group G. Chelsea look to win this group comfortably and Tel-Aviv look to be in this group for the sightseeing and to have some fun. Porto are also a strong side, but for me, I will not be surprised at all if Dynamo Kyiv will take second place in this group.
The side from the Ukrainian capital had a great campaign last season in the UEFA Europa League, falling in the quarterfinals to Fiorentina in a very fierce two-legged affair. Guided by former player, Serhiy Rebrov, the white-blues are looking to get out of the group for the first time since the magical days in 1999-2000. A great mix of Ukrainian talent and foreign talent make the Kyiv side a formidable foe in this group. Playing in Kyiv is not easy, just ask Everton. I'm going for Chelsea and Dynamo Kyiv to get out of this group.
Group H
Group H looks to be the group of life. FC Zenit, KAA Gent, Olympique Lyonnais and Valencia CF will fight until the last minute to secure a spot in the round of 16. Honestly, a lot can happen in this group and I wouldn't be surprised if any of these teams goes through. Zenit have proved in the past they can play good football and that playing in St. Petersburg is not an easy experience for all clubs. Gent look to be the mystery of this group.
If they can string together a few good performances, they could come in second. Depending on which Lyon comes out to play, the French club will be outstanding to watch, or will make those in Lyon cry. Valencia has a good track record in the competition and also has a good squad. If you want a favorite for this group, I would say it will be Valencia, but anything can happen in the UEFA Champions League.