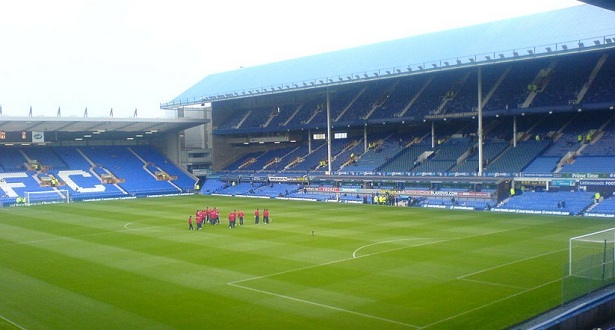 The current English champions Chelsea are having a nightmarish season start so far and last round's defeat against Crystal Palace has only served to make things a bit blurrier for José Mourinho and his men.
The international break might have come in a good time for the London Blues, since the players and everyone involved definitely needed a break from the emotional turmoil that has been harassing them since the FA Community Shield defeat against Arsenal back in August.
José Mourinho was accused of being a bit harsh on Eden Hazard after publicly criticizing him due to some underachieving performances, but the Portuguese manager is not the only one pointing the finger at the Belgian wonderboy, since his National Team head coach, Marc Wilmots, has also expressed his concerns regarding Hazard's current form after his lacklustre display against Cyprus over the international break.
Next Saturday's match is of capital importance for the current EPL champions and it is very possible that José Mourinho has something up his sleeve for the Goodison Park's clash. That being said, this might be Chelsea's strongest possible lineup for their predictably complicated match against Everton next weekend.
Goalkeeper
Despite picking up a knock during training yesterday, Thibaut Courtois will certainly continue to deserve the Portuguese manager's trust in the team's goal. Conceding four goals in two consecutive matches it is not a particularly impressive record for the Belgian goalkeeper, but he is probably not the one to blame for that.
Defence
There is an urgent demand for change in Chelsea's defence line. The team's captain John Terry will probably make his way into the starting line-up after being sidelined due to suspension.
The experienced English international told the media early this week that there aren't any problems between him and José Mourinho by claiming that: "Jose's the best manager I've ever had. I'd chuck myself under a bus for him."
Baba Rahman, who is still going through an adaptation period, will probably have his chance at the starting XI next Saturday.
Midfield
The Portuguese manager will certainly not change much of his team's midfield nor even in his tactical approach.
Nemanja Matic, Cesc Fàbregas and Willian will probably form the midfield triangle, while Eden Hazard and Pedro Rodriguez will assume their usual roles in the wings. Oscar is back in training and might also constitute a valuable option for the advanced playmaker's role.
Forward
Some fans are certainly wondering if this might not be the right time to include Radamel Falcao in the starting line-up. El Tigre netted in an excellent goal against Crystal Palace two weeks ago and that might inspire him to return to his good old goalscoring days.
Diego Costa does not seem to be at his best physical form and for that reason he might be dropped by José Mourinho at Goodison Park next Saturday.
(4-2-3-1)