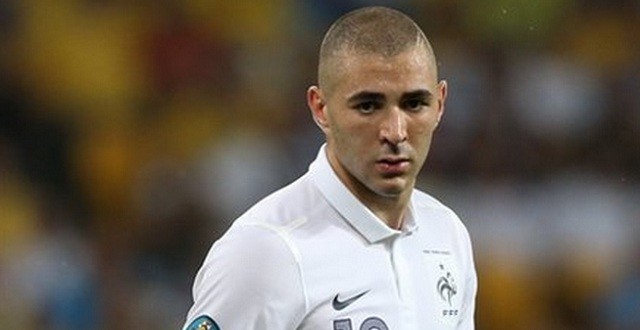 Karim Benzema has once gain reiterated that he was never close to joining Arsenal and that he wants to remain at Real Madrid.
The Real Madrid striker was relentlessly linked to Arsenal throughout the summer. Arsenal was in the hunt for a world-class striker and Benzema was their prime target. The Gunners ultimately failed in their bid to find an upgrade at striker in large due to the fact that there is a shortage of world-strikers in general.
Speaking to French TV show Telefoot, Benzema committed his future to Real Madrid.
"Not at all [if he wants to join Arsenal]. I'm not going to repeat myself every time. I'm at the best club in the world and I'm going to continue to work every year. I'm happy where I am."
Arsenal had genuine interest in Benzema earlier in the summer but withdrew their interest once it was clear that neither Madrid nor Benzema were interested in doing business.
The only way that a deal could have ever been struck is if Real Madrid had found a replacement striker that was better than Benzema, and even then Benzema would still have to have had been convinced to move to North London.
Arsenal were reportedly interested in Edison Cavani but it doesn't seem that Arsene Wenger holds the Uruguayan striker in as high regards as Benzema.
Arsenal meanwhile will have to do with Olivier Giroud, Theo Walcott, and possibly Alexis as their strikers for the next few months. Danny Welbeck will be out until Christmas and possibly longer due to a knee injury he suffered in April.
Arsenal fans hoped that Welbeck would show improvement in front of goal this season in light of the fact that Arsenal failed to identify a striker that would improve their squad.
Welbeck's injury is a blow to Arsenal but provides an opportunity for other players to step up.
https://www.youtube.com/watch?v=uBK6391S4UU