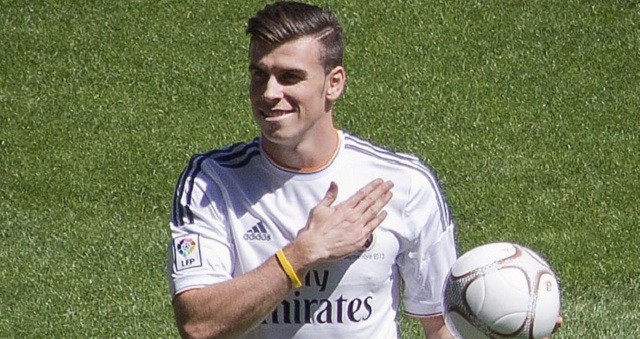 The Mirror is reporting that "a high-level source at Old Trafford" stated that even after the De Gea transfer collapse, Manchester United and Real Madrid will not halt business with each other. Due to the supposed amicable relationship between both clubs, according to The Mirror, Manchester United has decided to make Gareth Bale their number one transfer target for the upcoming 12 months.
Manchester United is constantly looking for the world's top talent, and has made it clear before that Bale would make an excellent addition to the squad. If The Mirror's report is true, we will see a 12-month charm offensive by Manchester United trying to both woo Bale, and ameliorate any issues that the De Gea debacle could have caused with Real Madrid (money tends to have a way to fix everything though).
If you add in the possibility of Bale having another tough year with the Real Madrid fans and not settling with Madrid's new coach, Rafa Benitez, we could well see Bale pushing for an exit from Real Madrid. That, plus the boatload of money Manchester United would surely offer for Bale could well end up having Bale wearing a red shirt 12 months from now.
Nonetheless, Manchester United fans should acknowledge that a Bale transfer is a long-shot. Not only will Manchester United have to pay an absurd transfer fee, but they must also count on Bale being dissatisfied at Real Madrid and be willing to join a Manchester United club led by LvG. All three things must happen for Bale to join Man Utd.
What do you think, will Bale be playing at Old Trafford by this time next year? Do you even want Man Utd to pay the exorbitant fee Bale would surely cost?