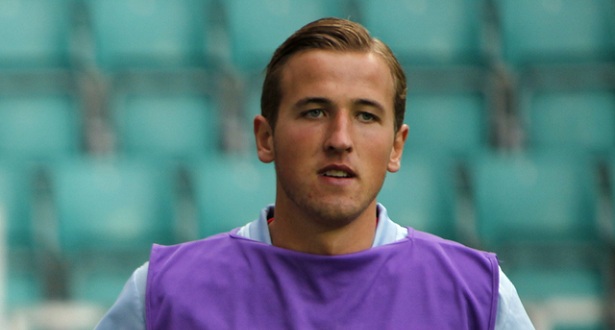 The term, "one club man" isn't used all that much anymore. You see player after player just bounce around and play for whoever will pay him the most. Most footballers are just mercenaries with no real loyalty. Gone are the days of loyalty like Paolo Maldini, Jamie Carragher, Paul Scholes, Ryan Giggs, and Francesco Totti. Those players gave their heart and soul to their club. The lived and breathed the club ethos.
Most of the "one club men" have retired except for Totti. But now there is a new one. His name is Harry Kane. Kane has quickly become a hero not just to englishmen as the future of their national team, but to all Spurs fans. He was faithful to the club even when he was third choice striker. He came through our youth system and sucked it up when he was loaned out.
His heart was still with Tottenham when he played for those other teams because he knew he was just getting experience to eventually play for the club he loved. He was just biding his time, and when his opportunity came, he took it by the horns and made it count.
His breakout season with Tottenham last season could only have been better if he actually won some silverware (i.e. the Capital One Cup). He has signed a new contract to keep him at the club for a LONG time and now he is a celebrity every where he goes. He was quoted recently for saying:
"I am a Tottenham boy. I have grown up with the club," said Kane. "I know the club and I love the club. I am happy. We have a great manager and staff at Spurs and I can see us pushing on. I am excited for the future.

"Everything just seems to be going in the right direction."

Harry Kane confident scoring for Spurs, England will continue to come
Hearing things like that makes any Spurs fan's heart soar. You think to yourself, "We finally have someone we can put our faith in. We finally have a player that actually WANTS to play no matter how bleak it may seem."
So often you see players just give up and have no real desire. That is not the case with Kane. He will fight and fight until his lungs or legs give out. That is the attitude that led to his two-goal performances against Chelsea and Arsenal last season.
It is encouraging to see that with his rise he is not using it to force his way into a better contract or to a "bigger" club. The club offered him the better contract to make him happy and to reward him. He is keeping his feet on the ground, so to speak.
Seeing a player with his heart for the club that brought him up gives me hope and excitement for the future of our club. His passion is infectious. I, for one, hope he keeps it up and retires at this club. My love for Tottenham doesn't live and die with him, but it sure is helped.
"He's one of our own, he's one of our own, Harry Kane! He's one of our own!"