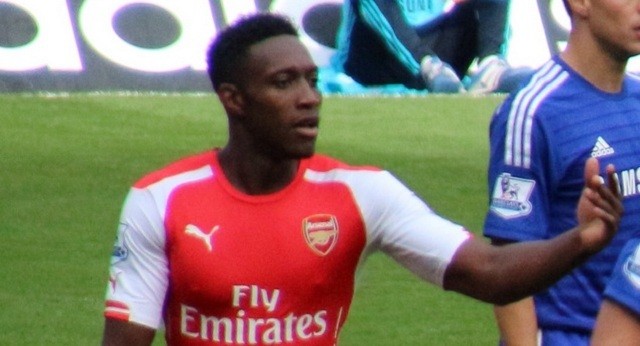 Arsenal has announced that striker Danny Welbeck will miss the next couple of months due to a knee injury that has been nagging him since April.
Welbeck last played for Arsenal on April 26th against Chelsea and was initially diagnosed with a bruised knee. Welbeck's slow recovery has puzzled Arsenal's medical staff and a decision was made over the summer to not put the Englishman's knee under the knife. In hindsight, surgery may have been the better option.
Arsenal have now revealed that the injury is to Welbeck's knee cartilage and that the cartilage did not respond well to an increased training workload. The club did not specify a specific recovery time period but revealed that Welbeck wouldn't be available for a number of months.
Welbeck signed for Arsenal last season on transfer deadline day from Manchester United for a fee of £16 million. He started off the season well and scored a hat trick against Galatasaray in the Champions League. Welbeck featured less during the second half of the season in part due to the return of Olivier Giroud from injury, and in part due to Welbeck's own injury problems.
The news that Welbeck will miss the next few months couldn't have come at a worse time for Arsenal. Arsene Wenger had been actively trying to shore up his striking options but only if a world-class player was available. It seems that Wenger believed Karim Benzema was the only striker that would improve his squad but he could not convince his French compatriot to move to North London.
Wenger did not want to settle for just any striker because he already has three strikers in Giroud, Welbeck, and Theo Walcott. It's clear that Wenger believed Benzema would have been the only striker able to significantly improve what he already has and he was not content simply signing a player of similar quality to his current striking options.
It was expected that Welbeck would provide additional backup to Giroud or at least push him for a starting place. Welbeck has the physical qualities to become a very good striker but has yet to show a cutting edge to his game. The talent and potential is there, but we will have to wait a few months to see Welbeck in action again.