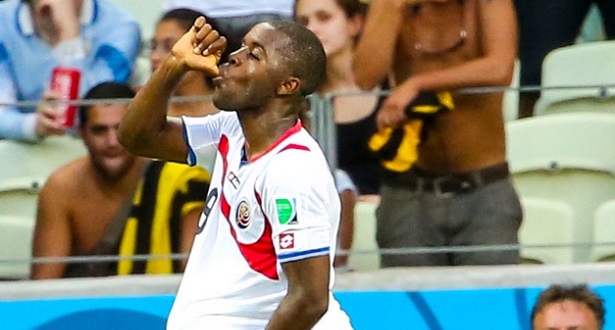 After acquiring a knee injury earlier in the year, Arsenal's talented striker, Danny Welbeck, is expected to miss the next four months while recovering from surgery he underwent in late August to assist in his comeback from lingering knee troubles.
Both Welbeck and the Gunners had put off surgery for months, hoping for a quick recovery, but the cartilage damage in Welbeck's knee proved to cause continual issues, keeping the striker from returning to top form.
Arsene Wenger, who was criticized for not acquiring a striker during the summer transfer window, must now encounter the brunt of the blame during Welbeck's absense. Arsenal was heavily linked with strikers.
Karim Benzema of Real Madrid, and Robert Lewandowski of Bayern Munich over the summer, but were unable to draw either of the elusive targets to the Emirates.
With Olivier Giroud as Wenger's only true striker, the Arsenal boss must now look to Alexis Sanchez and Joel Campbell to step in up top until Welbeck is fit to return to the pitch.
After making his way through the Manchester United youth system, and spending six seasons playing on the Red Devil's first team squad, Welbeck arrived in North London last year on a long-term deal.
Welbeck's tall, athletic build has allowed him to become known as a force in the air, and garnered attention for his strength and quickness around the box.
The field presence of Welbeck will surely be missed for Arsenal, and Wenger's squad will look to utilizes Theo Walcott's speed and agility on the wings, as well as seek consistent results from Giroud up top, with the Gunners hoping to contend at the top of the Premier League table.