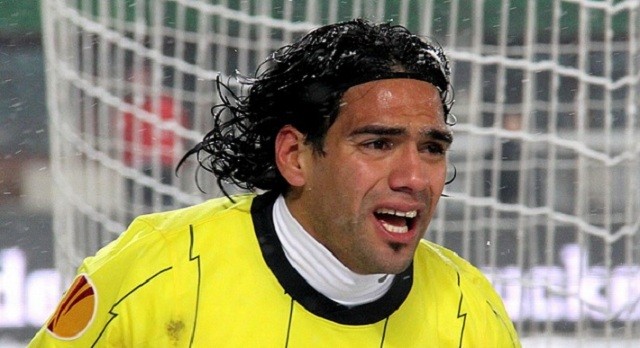 Life has definitely not been easy for José Mourinho at Stamford Bridge so far this season. After losing the FA Community Shield to Arsenal one month ago, Chelsea have only won one out of the four English Premier League matches they've taken part in, with the Portuguese manager firing at every direction and blaming some of his players for the poor results and unimpressive overall performances.
The incident with the first-team doctor, Eva Carneiro, was the living proof that something is "rotten" at Chelsea's kingdom and it is fair to say that José Mourinho is not being able to deal with it properly. The Blues' footballers are constantly under heavy fire, as the Portuguese manager keeps trying to find excuses for what is currently going on with the English champions and apparently has chosen the players as the scapegoats for all the mess that he has himself created..
After last weekend's defeat against Crystal Palace, José Mourinho pointed to Eden Hazard as the root of all evil by claiming that if he is the best player in the league, he should put up some  of the consistent performances he did last term: "If you are the best player in the league, I think it should be a good responsibility to have a similar season than in the previous season. (…) I don't want to analyse individual performances. In general terms, it is difficult to have a consistent performance when some of the players are not performing at a good level."
The urgent need for change, especially in a team that for large periods seemed unstoppable last season, has "forced" Chelsea's manager to dive nose first into the market in a desperate attempt to bring in some fresh blood to a team that has seemingly lost its "thirst" for wins or is simply fed up with its manager's shenanigans.
At this stage of the competition, will the newcomers Radamel Falcao, Pedro Rodriguez, Baba Rahman and Papy Djilobodji be able to bring something new to the team? The answer is yes, but is up to Mourinho to give them time to adapt to their new reality and not turn out to be a huge flop as Juan Cuadrado was last season.
Baba Rahman
The Ghanaian defender has everything to be an excellent full back in the near future, although this season he will need to battle for a place in the team with the Spanish experienced defender Cesar Azpilicueta, who seems to be enjoying a very positive moment so far this season.
Papy Djilobodji
The 26-year old Senegalese defender was a real bargain but he might prove to be of great use for José Mourinho this season. The former FC Nantes player can act both as a centre back or as a defensive midfielder, but it is back in defence where he might have a word to say in Chelsea's team this season.
The apparent lack of synchronization between the team's centre backs might open the starting XI's door to Djilobodji and the place of the Blues' captain, John Terry, might be at stake.
Pedro Rodriguez
The former Barcelona's winger was tired of his bench warming condition at the Catalan team and found in José Mourinho's Chelsea the sanctuary for reigniting his career. Pedro fits perfectly into the Portuguese manager's game style and he definitely has a guaranteed seat in this "new" team Mou is trying to build.
Radamel Falcao
The Colombian sharpshooter appears to be a disheartened player in these last two years. That brave player, always hungry for goals from FC Porto and Atlético Madrid's days is now nowhere to be seen, as "El Tigre" keeps sinking without trace. It will certainly be difficult for him to claim a place at Chelsea's team if he fails to improve in the near future.