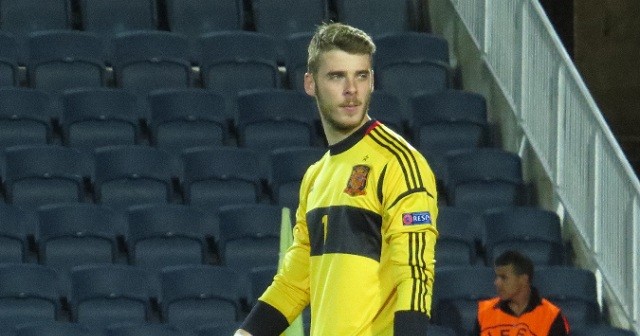 One of the biggest dramas of this summer transfer market involved Real Madrid and Manchester United. Ever since the final whistle of the 2014-15 season, Bale, De Gea and Ramos where constantly part of the rumor mill. However, three months later and with the market closed, the resolution was one that nobody expected. Almost to the point of being a terrible prank, the relationship between the clubs will certainly take a huge hit.
Gareth Bale was the first rumor to slowly dissipate, as Real were not looking to get rid of one of their most important men. With quantities surpassing the 100-million mark and swap deals including De Gea, the story lost strength.
The Sergio Ramos case was also very peculiar and lasted almost the entire window. The club captain was supposedly dissatisfied with the lack of development on his contract renewal. Consequently, it was rumored that his agent was offering him to the big teams, including Manchester United. This story also had De Gea incorporated, but after months of uncertainty, Sergio finally renewed and snubbed United. Some reports claim they never even made an offer.
There's a common man in all of these plots and that is David De Gea. It's no secret that Iker Casillas was thinking of leaving the Bernabéu this summer and the club wanted De Gea. With Iker gone to FC Porto, for quite a while it was assumed and confirmed that the former Atlético man was already a Madridista. Nevertheless, everything became a bit complicated because of the Ramos case.
United weren't signing the men they hoped, with the Pedro Rodríguez situation being one of the most painful to take in. Van Gaal shunned David and he signed Sergio Romero. Los Blancos' persistence ended up with negotiations resuming on the deadline day. While the public probably won't ever know the true story, they do know the documents didn't arrive on time. A deal that was done according to the British media was destroyed in seconds.
The press was unanimous today, agreeing that Real Madrid ended up looking foolish. People will be divided about who really won here, as United won't be getting money for David, at least for now. In addition, Van Gaal has helped the fans gain hatred towards the keeper. Because of this, they have to rely on Romero, who already endured criticism this week.
On the other hand, Real will certainly be mocked forever. On top of that, they aren't guaranteed that the Red Devil will join next season, as he could be forced to extend his stay at Old Trafford if he hopes to play. All in all, this story will have great repercussions in future talks between the Spanish and English giants. Only time will tell if this bitter tale was worth the pain.