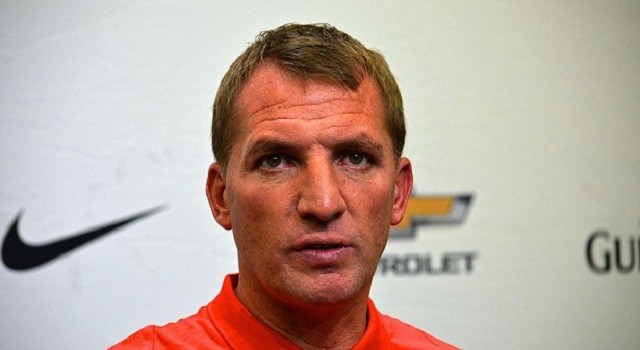 In the recent 0-3 defeat against West Ham, Liverpool conceded the first two goals in the most amateur way. No surprise that Liverpool's defensive line is at the center of accusation these few days, but let me ask a more thought provoking question. Do you still expect Liverpool to come back from two-goal behind after seeing Liverpool's first three games in this season?
I believe you still have faith two years ago when the omnipotent attacking trident of Suarez, Sturridge and Sterling is still at the disposal and you would actually be surprised if none of them could find the net at one game. Even after that, Liverpool had more than one chance to reconstruct a formidable force in Europe. Unfortunately, money was never in the right hand.
The so-call marquee singings Liverpool made this summer are to me, insane. And here is why.
Player                                    Fee                Actual Value
Roberto Firmino                     £29M               £18M
Christian Benteke                  £32.5M            £22M
Roberto Firmino possesses fine abilities of finishing and long shots, but no more than that. As we know, it is essential for the winger to create chances with their speed, accurate passing, creativeness and dribbles. However, the Brazilian winger is not prominent in any of these areas, which make him an easy target for his defenders, not to mention world-class ones. Therefore, all things considered, Firmino might be a reliable finisher in a counter-attacking team, but he is definitely not the one that could stand out when the opposite side is fully concentrated on defense.
On the other hand, Liverpool has successfully secured Christian Benteke's service through its relentless pursuit all summer. Ironically, though the reds do need a £30m rated striker, but Christian Benteke isn't one.
Belgian Forward is at the same level as Manchester City's on-loan striker, Edin Dzeko. Hence, I don't suspect that, as Liverpool's first-choice center forward, the former Villa striker could finish a season with double-digit in goals, but he is still far from being a phenomenal player like Sergio Aguero or Luis Suarez, who can truly carry the team on their shoulders and make the impact when their team needed.
Furthermore, Christian Benteke's easy-fall-down habit is also a trait that does him no favor on the pitch. To be even a bit harsher, I would say that, by comparison, Olivier Giroud could be more productive given that the Arsenal striker is also good at creating chances for his teammates.
All in all, Brendon Rogers has not yet stopped squandering massive money on players that could keep them in Top 7 while a top 4 place has never come a bit closer after the departure of Liverpool's talisman, Luis Suarez.
What's more frustrating is that the tremendous money Liverpool has splashed on the duo (Combined €84m) could have easily convinced Borussia Dortmund to sell their aces, Aubameyang (€54m) and Mkhitaryan (€30m) this summer. I believe any club will do the swap deal between these four players in a heartbeat.
The Forceful Attacking Trident Liverpool Had Every Chance to Create
2015 Aubameyang, Danny Ings (Heung-Min Son), Mkhitaryan
2014 Antoine Griezmann, Daniel Sturridge, Pedro Rodriguez (Raheem Sterling)