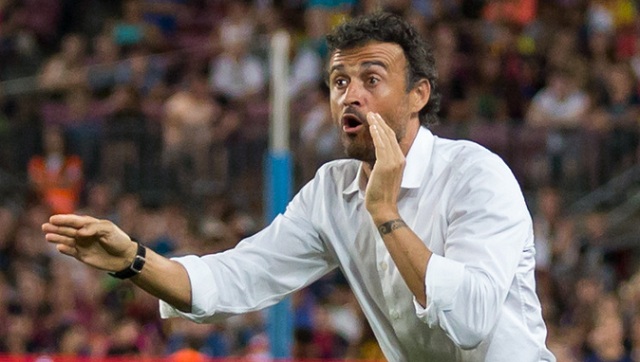 Barcelona might look like the favorites to dominate football now but I urge you to think twice before placing your bets on the Blaugrana.
I believe their win against Malaga might be insight for the future, where Barcelona will maintain a solid position in La Liga throughout. My prediction: No more than 2nd, no less than 4th. And there are MANY reasons for this.
This has proven to be one of the most anticipated and dramatic transfer windows in recent years. Just the Premier League alone has spent a total of £1 billion, the highest in its history.
How has it gone in Europe? German sides like Borussia Dortmund are undefeated in all competitions so far. Jürgen Klopp seems to have never left. Bayern Munich is also looking deadly with signings Douglas Costa and Arturo Vidal adding much strength and creativity. The money spent on new players in the Premier League is ginormous, which can help its clubs bring both an interesting and exciting brand of football against Champions League teams like Barcelona.
That being said, the top clubs in Spain have all bolstered their squads with signings from all over. Atletico Madrid & Villareal are two example of sides who benefited with wins alongside contributions from signings Jackson Martinez and Roberto Soldado respectively.
Promoted sides such as Sporting Gijón are making their mark in the league early this season as well as they tied with Real Madrid in their first match back to the 1st division in 4 years.
A great performance by Vermaelen is stirring up excitement for the Catalonia faithful but, in my opinion, he doesn't always look so confident as a starter. Just look at their embarrassing 4-0 defeat to Bilbao away from home to lose the Spanish Super Cup where Vermaelen looked lost through it all. I expect him, however, to create a great starting defensive pair alongside Mathieu or as substitutes for Pique and Mascherano. Great player that shows promise but I'm still unsure. I can only hope more consistent game time can keep this form up and prove me otherwise.
As for Barcelona's transfer window this time around, it's been pretty lackluster. FCB's most capped player Xavi has moved to Saudi Arabia, while Pedro has already lit up Stamford Bridge at Chelsea making Barcelona "weaker", according to Goal.com writer Ignacio Oliva. This leaves a hole in the "forwards" department, leaving it up to Barca B players Munir El Haddidi and Sandro, which is not exactly a culé's first choice for dynamic play and guaranteed goals.
New reinforcements for Barca include Sevilla right-back Aleix Vidal and Atletico Madrid midfielder Arda Turan. This is lackluster because, due to Barcelona's transfer ban, they are unable to play until January.
Arda is a familiar and talented attacking midfielder in the league as he helped Madrid win the league title in 2014, their first La Liga win since 1996, among other accolades. Vidal has been a consistent attacking right-back for Sevilla with plenty of pace and can turn into the occasional winger and creator in big games like their Europa League winning final earlier last season. What worries me is how they are going to fit into the squad.
Dani Alves hasn't had good competition for his right-back role in his 7 years with the Spanish giants. He doesn't appear to be slowing down unless Luis Enrique has anything to say about it. This essentially means that Vidal will end up spending his first season on the bench, only to then be subbed in during various games.
Turan will also have to fight for a spot as a 3-man midfield is mostly run by starters Rakitic (who should spend more time playing than be subbed off. Squakwa.com shows he had 90% passing accuracy with a goal and 11 created chances in the Champions League alone!), Busquets (quoted by Enrique as Barca's "star midfielder") and Iniesta which is a player with enough quality to make any team shudder. To top it off, frequent subs include Rafinha and Sergi Roberto and other possible Barca B potential.
The front 3 is also become a little flustered from time to time going up against defense. Lots of great chances against Malaga and Athletic Club should have been put away. I'm looking at you, "missed penalty by Messi."
We also need to keep an eye out for Enrique's lineup per game. We hope another "Bilbao" doesn't hit us again. Sergi Roberto's not made to be a right back.
Once again, no need to rip you Barca posters off the wall. We just have to keep an eye for these details as we enjoy an exciting 2015-16 season of La Liga.