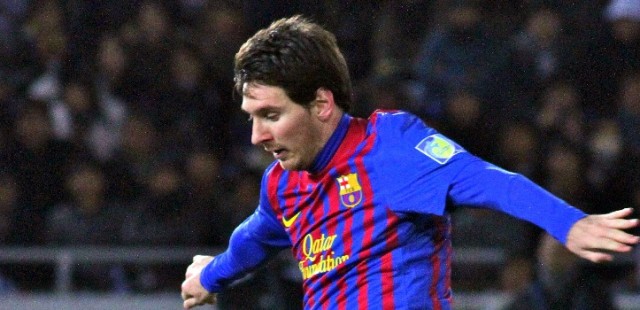 The Spanish Football league (Liga BBVA) returns with new teams, coaches and formations this August. F.C Barcelona faced Athletic Bilbao in their first match; A strong and competent side that has recently given the Catalans a hard time in San Mames.
Barcelona narrowly escaped with a victory thanks to Luis Suarez but the forward wasn't their main man that day. Sergi Roberto played a crucial component within the flank that contributed both offensively and defensively that deserves recognition. A great performance from Vermaelen, the former Arsenal player, also needs to be mentioned as he solidified Barca's defense over 90 minutes
Overall a 1-0 victory was all they needed to gain the three points. This second week they faced Malaga who once again gave them a hard time. Malaga goalkeeper Kameni did all he could to stop the Cules but an unlucky ricochet went past him as Thomas Vermaelen made his first goal wearing the Barcelona jersey. They earned another 3 points that keep them on top of the league.
On the other hand, a revitalized Real Madrid took on a newly promoted Sporting Gijon for their first match. Benitez had his work cut out as had to finalize a formula for the starting 11 . With incoming members, Rafa might still be tinkering with a formation that will work with the players he has at his disposal.
Nevertheless, Los Blancos drew 0-0 away from home in what many consider a disappointment from a newly promoted side.Rafa definitely has brought a different approach to this Real Madrid side playing Bale as a 10 where under Ancelotti's system he was deployed as right winger.
Even though Bale played in a new role he wasn't anything spectacular. He played a bigger role than the other forwards but pessimal to his standards at Spurs. Ronaldo and Jese weren't spectacular either. A recovering Benzema might be the missing key as Jese fails to impress. Varane looked a bit lack luster from his usual self as well but that might be due to inexperience as Pepe has been heavily favored in these last couple of seasons.
Overall Madrid played a decent game and unfortunate not to score at least on single occasion. The second match was nothing but a severe turn around as they demolish Real Betis 5-0 with goals from Bale, Benzema, and James. They severely outclasses Betis during halftime with spectacular games from both Bale and James. The earned their 3 points but stand behind Barcelona.
La Liga has just started but it's already full of surprises. The transfer officially closes August 31st and there is still time left for teams to close last minute deals. Will De Gea finally force his move or are there other factors in play. We will have to see in the coming days. Only time will tell. It's a long road ahead and we will keep you updated as events unfold here at Futnsoccer.