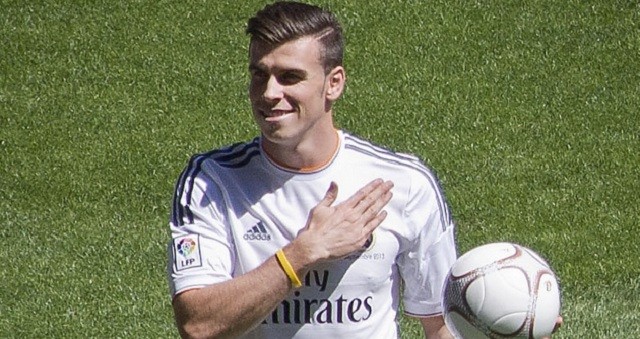 Manchester United will be ramping up their pursuit to sign at least one among the trio of Neymar, Gareth Bale and Kevin De Bruyne, according to various reports
Manchester United were left red faced after embarrassingly losing on the signing of Pedro to Chelsea but it is believed that club vice-executive Ed Woodward is remaining bullish as he has 'bigger' targets in mind.
With less than a week to go before the end of the transfer window, United must now clearly waste no time whatsoever in bringing in Woodward's targets and various reports have claimed that the Red Devils are planning a swoop for Neymar, Gareth Bale and Kevin De Bruyne within the next six days.
According to reports from The Sun (as cited by the Daily Star), United are hopeful of signing Neymar to strengthen their attack and Woodward was in Barcelona to discuss a potential £137.8million deal for the Brazilian superstar.
Another huge name who has been linked with United over the past few days has been Real Madrid's Gareth Bale. United have long been admirers of Bale and reports from the Daily Mail claim that manager Louis van Gaal is hopeful that his side can strike a deal for the Welshman for a fee of around £100million.
Apart from Neymar and Bale, United are also monitoring the situation of Wolfsburg star Kevin De Bruyne. De Bruyne has been widely tipped to return back to the Premier League, with Manchester City keen on signing the Belgian international.
Now reports from Sport1 have claimed that even United have joined in the race for De Bruyne and are looking to swoop in for the former Chelsea player by placing a bid in the region of around £50million.
It remains to be seen whether United will be able to pull off any of the aforementioned deals but the speculation has certainly got the fans excited.
https://www.youtube.com/watch?v=O6sJXSd85gU
https://www.youtube.com/watch?v=dWbuB1U1VMc