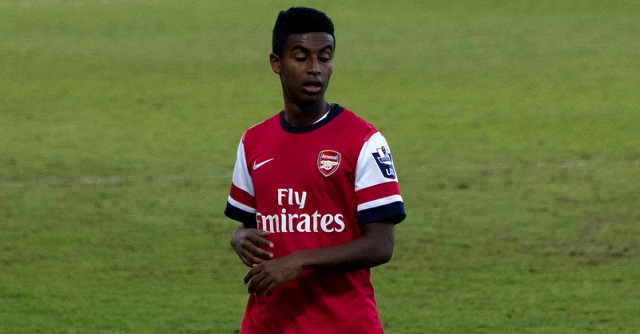 Arsenal and Rangers have confirmed the loan of Gedion Zelalem to the Scottish Championship side. A move had been mooted for the past few days.
Zelalem is set to stay in Scotland until January, after which an extension can be agreed depending on the youngster's impact and the amount of playing time he receives.
Rangers can today confirm the signing of @Arsenal and @ussoccer youngster Gedion Zelalem on a loan deal until January pic.twitter.com/Y9b5HSAWeq

— Rangers FC (@RangersFC) August 24, 2015
Speaking to the press, Rangers manager Mark Warburton thanked Arsenal and spoke of Zelalem potential. "It's nice to have him on board and a lot of work has been done. I'm thankful to some really good people at Arsenal and the work done by people here at Rangers."There is no doubt he is a very talented young player and I'm sure he'll have an impact on us."
Zelalem needs to improve the physical aspect of his game. He is a slight player and needs to adapt to the physicality of playing in a senior team. Playing in the Scottish Championship will undoubtedly provide the youngster with the opportunity to improve that aspect of his game, however, Rangers' playing style should also be beneficial to Zelalem.
Warburton enjoys having his teams play possession football, somewhat like Arsenal. The experience of playing in a senior team that plays possession football is likely what convinced Arsene Wenger that Rangers is the right club for Zelalem.
Being a part of club that is challenging for a title and promotion likely played a factor as well. Zelalem has made two senior appearances for Arsenal and has featured prominently in the past two preseason campaigns. He made his debut for the club in 2014 against Coventry in the FA Cup. His second appearance came in last season's Champions League against Galatasaray.
Good luck to Gedion Zelalem, who has joined Rangers on loan until January: http://t.co/fk2OSNjtkY #Arsenal pic.twitter.com/MVKX1e3frt

— Arsenal FC (@Arsenal) August 24, 2015
He was declared eligible to play for the United States earlier this year and represented the U.S. at the Under-20's World Cup this past summer. Zelalem's performance in the Under-20's World Cup was impressive and garnered praised from pundits. United States manager Jürgen Klinsmann has publicly praised Zelalem's ability and potential on a number of occasions.