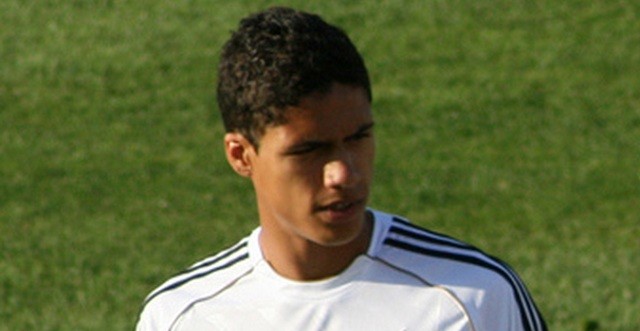 A new season means a new start for all players. Some hope to finally prove their worth and some hope to improve their already solid level. At Real Madrid, it's always about getting better and the ones who know this better are the younger players, as they have more opportunity for growth and development. The youthful environment of the current squad means that there are many set up for a breakthrough moment.
Raphaël Varane
He already impressed the world during the Mourinho era. However, he has usually been considered the 3rd in line in the defense. Whenever Pepe or Sergio Ramos get injured or suspended, Varane steps in to help out. At 22 years old, he's more than prepared to become a permanent starter. He had his fair share of chances with Ancelotti, but it seems with Benítez a new era might kick off.
Pepe has just recently expanded his commitment to Real for another year. His experience has been very important to the club, yet his age will be a problem sooner rather than later. This is exactly why this year will be the Frenchman's best opportunity to assure himself a long career at the Bernabéu. If not, every top team in Europe would be glad to make Rapha their starting center back.
Casemiro
Just like in real life, there comes a time in football when a boy must become a man. The Brazilian's story with Real has been exactly about that. After a short stint in the youth system with Real Madrid Castilla, Ancelotti decided to promote him and he showed potential, but lacked maturity. A loan to FC Porto was the solution Los Blancos decided to try out.
Champions League football and a squad full of young and ambitious men was just what Casemiro faced in Portugal. Owning the midfield and being key in the quarter-final achievement impressed Benítez. With strength, anticipation and a style of play unlike starters Modrić and Kroos, he can profit greatly from his return home. Those three factors set him for success, with the number of minutes he plays being the only caveat.
Jesé Rodríguez
Youth system players at Madrid haven't had the luck and success they hoped in the 21st century. Those Butragueño, Sanchís, Raúl and Casillas' days are over, with most youngsters shining after they leave the Bernabéu. He debuted under Mourinho and Ancelotti made him shine, to the point that his progression seemed unstoppable until his devastating injury in March 2014.
Having shown a lot of personality and good football, his recovery was slow and affected him greatly. He failed to reproduce his previous form and it seemed that his time as a Madridista was close to an end. Nevertheless, the new manager has trusted him and his preseason vibe was very positive. If he works more on the pitch than on the studio, he has the ability to make himself the ideal 12th man.