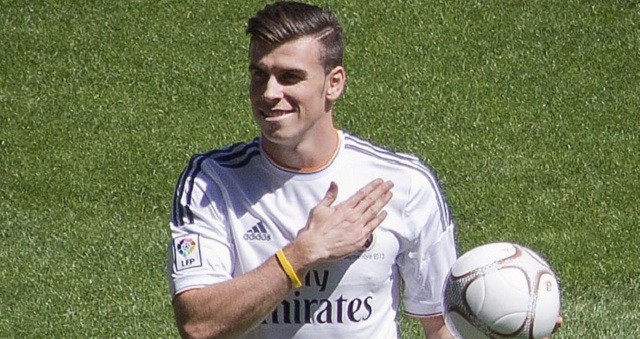 Like every new season that comes around, there are some players that are under a lot of pressure to impress.
Whether it is to better themselves because of their ambition or to make amends for poor performances until now, they indeed are the ones being watched closely by all. New arrivals and a big departure like Casillas' will bring some tension to some men in different positions.
Keylor Navas
Iker, the longtime captain, finally parted ways with Real and joined FC Porto earlier this summer. David De Gea has been part of the rumor mill since before the last season ended, and with the market closing in days, he's still not a Madrid player. Because of this, the goalkeeping situation is still uncertain. If we add the return of Casilla to the club, it's clear that Navas has an opportunity of a lifetime.
The Costa Rican man arrived last summer after a good season in La Liga and top performances in the World Cup. Brought to be the future #1, he played 11 matches and didn't show the confidence everyone expected. If he hopes to keep his dream alive of being the main keeper at the Bernabéu, he has to drastically prove himself this season, or De Gea will come in and take his seat.
https://www.youtube.com/watch?v=0IP_LVbDiTQ
Gareth Bale
It's rare for one of the top players in a squad to be under pressure, but the press and the fans were a bit disappointed with his sophomore effort. Despite good numbers, he seemed uncomfortable and disconnected from his teammates throughout matches. His relative youth and potential for growth are still highly regarded at the club, which is why Rafa Benítez wants to bring the best of the Welsh.
The new manager came in with an idea to make Bale more important and give him freedom to move. He was tested heavily as a center attacking midfielder during the preseason, but the vibrations weren't exactly good. It's unlikely the club and the fans will tolerate another trophyless season, and that means Gareth must be a decisive weapon rather than a detached asset.
https://www.youtube.com/watch?v=O6sJXSd85gU
Danilo
He was bought from FC Porto for 31 million euros in late March. With the idea of giving Carvajal more competition and keeping everyone at a top-level, the promising Brazilian defender was seen as a great investment. During preseason he showed good signs, yet his Spanish colleague seems to be ahead because of his experience at Real the past two seasons.
With the odd exception of Coentrão, Los Blancos have very little tolerance for failed defenders. Samuel, Woodgate, Diogo, Drenthe and others were given a very short time to impress Madridistas. While Danilo has done great in Portugal and looks like a fantastic addition, he has a lot of pressure, since his competitor has exactly the means to keep him benched.
https://www.youtube.com/watch?v=x_PfG3WtW94