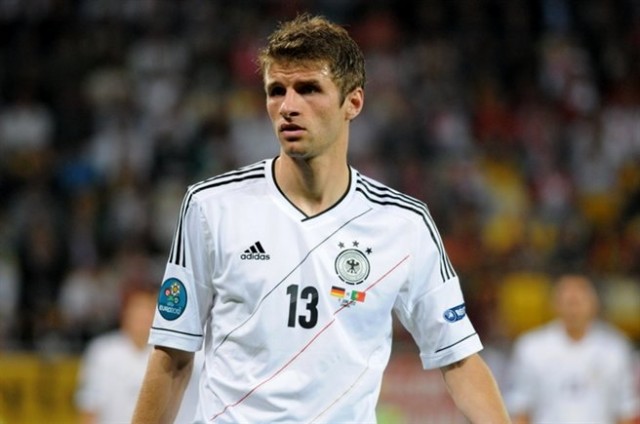 According to the Daily Mail, Arsenal enquired about the availability of both Thomas Muller and Robert Lewandowski earlier in the summer in a bid to strengthen at striker.
Bayern Munich quickly rebuffed Arsenal's approach, making it clear that neither player is for sale.
Arsene Wenger is a known admirer of both players and the Gunners were curious if Bayern Munich were willing to part with either striker. Arsenal harbored hopes that Pep Guardiola's approach had created tension at the club, and that Lewandowski and Muller were unsettled. The North London club was willing to part with £50 million for either player.
Muller has been with Bayern Munich his entire career and came through the German club's youth system. Lewandowski signed for Bayern Munich last season after joining the club on a free transfer from Borussia Dortmund.
Muller was linked with a move to Manchester United earlier in the summer. Louis van Gaal indicated that Muller would be his top transfer target, although a move never seemed close.
Muller and Lewandowski were the Bayern's top scorers last year, despite the fact that many believe they don't fit into the system that Guardiola is implementing at Bayern. Clearly the German club sees no problem with keeping the two players in the squad.
Arsenal's search for a world-class striker continues in the mean time. They are still linked with a move for Karim Benzema on a daily basis. Real Madrid have not signed an additional striker this summer, making it very unlikely that they will be willing to part with the French international.
If Arsenal is to sign Benzema, or a different world-class striker for that matter, it will likely come right at the end of the window and with a bid that smashes their transfer record.
https://www.youtube.com/watch?v=NNsnmPVZrNc