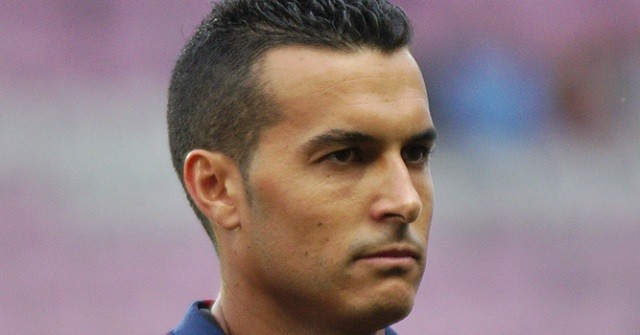 Manchester United have agreed personal terms with Pedro Rodriguez, according to reports from Sky Sports
It is no secret that Pedro Rodriguez has been pursued by Manchester United for quite a while now but the deal for the striker has been taking an eternity to complete.
While it seems like Pedro wants the transfer to take place as soon as possible, negotiations between United and Barcelona have been seemingly conducted at snail's pace and many felt there was a danger that the move would not take place at all as Manchester City and Chelsea had also joined in the race to sign the 28-year old.
Now in news that will serve as a huge relief to the United faithful, it has been revealed by Sky Sports that the Red Devils have moved a step closer in their pursuit for Pedro by agreeing personal terms with the Spanish international.
Pedro to finally join United
Claims have also been made that United vice-executive chairman Ed Woodward is currently in Barcelona and is in the process to strike a deal of around £21.3million with Barcelona over Pedro.
Sky's Spanish football expert Guillem Balague, has confirmed that United are close to signing Pedro and he expects the deal to be completed within the next few days.
Balague said, "Ed Woodward, the Manchester United chief executive, has been in Barcelona today, speaking to the club and the word is that a deal will be done this week one way or another.
"I understand a deal between the player and United is already in place and all that is left is for United to put the €30m on the table. They are just negotiating how they are going to pay it, with installments or an amount up-front.
"They are very close. I'm not sure whether Barcelona will try one last time with Pedro and say 'don't go', but it seems his mind is already made up."