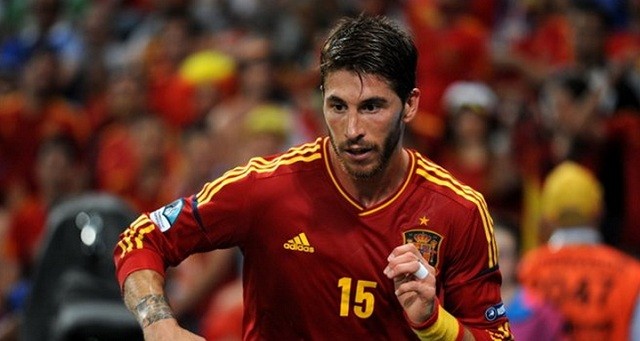 Sooner or later an unpleasant situation will resolve itself. This summer's drama at Real Madrid had one main protagonist, Sergio Ramos. Ever since the 2014-15 term ended, there were rumors that he was dissatisfied with the lack of development on his contract renewal. Three months later and with the new season about to start, the team captain finally put pen to paper and will be a Madridista until 2020.
Whether this is positive or negative is up to each person's individual beliefs. The truth is that the fans were divided this transfer window, as they thought it was best to get rid of Ramos and avoid a new "Casillas case." However, there were also many who thought the defender deserved to be the face of this new Benítez era. His charisma and warrior attitude    are attributes that a club like Real need.
Almost ten years from his arrival at the Bernabéu, the best thing to do is support the captain and look forward to the future.
Ramos signs a new deal
The market didn't really have a replacement that was both suitable and plausible. Valencia's Otamendi proved just that, as the interest for the Argentinian garnered a positive reaction, yet the Ché club would've never let him go, especially to Real Madrid.
Now that Sergio and Florentino Pérez now both have what they want, it's up to the captain to prove that his new salary will put all of his strength into performing at a top level. Without any external conflicts and with financial stability, he has to be a more consistent man, rather than going from great to average several times a season.
The stories of Andrés Iniesta or Fernando Torres are exactly what he Ramos needs to stay away from. The Barcelona player scored the World Cup winning goal and since then, his numbers aren't that impressive. Same goes for the Atlético man with his Euro 2008 goal. The Real #4 scored the La Décima equalizer and should look to top or even beat that achievement.
https://www.youtube.com/watch?v=i8LiVm8x5ec