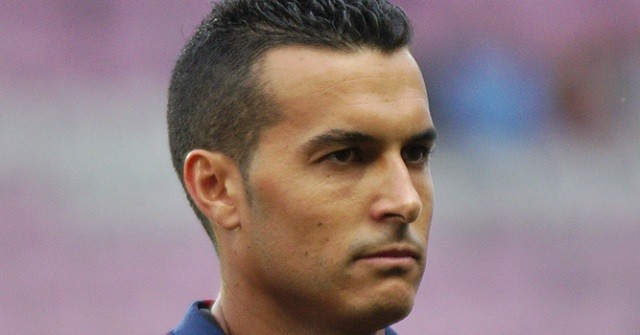 Manchester United to finally announce the signing of Pedro Rodriguez within the next 24 hours, according to reports from the Daily Star
One of the longest running sagas of the summer transfer window is finally set to reach an amicable solution as Manchester United have agreed terms with Barcelona over the £24.7million signing of Pedro and the transfer is expected to be completed within the next 24 hours, according to reports from the Daily Star.
Pedro's future at Barcelona had been subject to speculation all summer long and with Manchester United showing interest in signing the 28-year old during the initial part of pre-season in July; the striker has consistently been touted to join the Premier League giants.
Despite a host of reports claiming the contrary, Pedro's move to United had not been completed though and there were question marks as to whether the transfer would even take place at all, especially with Neymar out with illness.
However, Pedro was overlooked for Barcelona's Super Cup clash against Sevilla recently despite the absence of Neymar and it has all but sealed the striker's exit from the Nou Camp.
Prior to the game, Barcelona Technical director Robert Fernandez had stated that Pedro would be playing his final game for the club during the Super Cup. He said, "Pedro said he wants to go, we want him to stay, it's up to him. This could be his last game."
The comments did not go down well with Pedro but he insisted that a transfer away from the club looked the most likely solution. According to ESPN, United are keen on signing Pedro and the Spaniard is also eyeing a move to Old Trafford as his next destination.
Now in a further development to the story, the Daily Star have claimed that United have already made progress in their pursuit of Pedro by agreeing a fee with Barcelona and the Red Devils now expect to unveil the Spanish international within the next 24 hours.