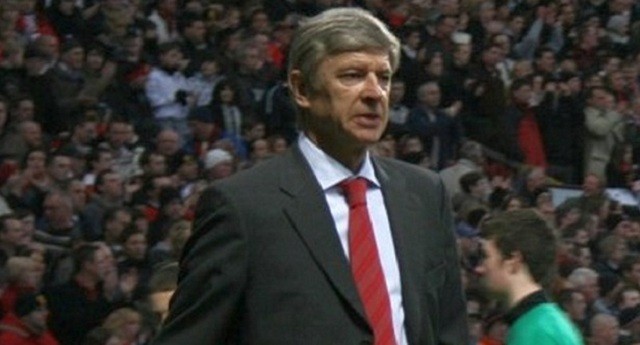 Arsenal face Crystal Palace at Selhurst Park, Sunday morning. The Gunners are looking to put their abysmal start to the season behind them with a positive result at against the Eagles.
Although he didn't give much away in his press conference, Arsene Wenger may do some tinkering with his lineup. Alexis is fit and will start on Sunday meaning that one of Santi Cazorla, Aaron Ramsey, or Alex Oxlade-Chamberlain may sit.
Cazorla started on the left last weekend, but finished the match centrally after he and Ramsey switched positions at halftime. It's hard to imagine the manager dropping Oxlade-Chamberlain considering he was one of Arsenal's brightest players against West Ham. In all likelihood, Cazorla will be dropped with Ramsey retaining his place in the middle of the park.
Wenger did reveal that Danny Welbeck is back in training but will not be available for selection on Sunday. He also confirmed that Tomas Rosicky, who had surgery, will be out longer than the two months reported yesterday and that Jack Wilshere should be back in training in two weeks time.
Hector Bellerin is back in the squad after suffering from a muscular problem last Friday. The young Spaniard will retain his place in the squad ahead of Mathieu Debuchy who looked rusty against West Ham.
A win will get rid of the bad taste left in the mouth from last weekend. Here is Arsenal's probable lineup.
Goalkeeper – Cech
Petr Cech possibly played the worst game of his career last weekend. He was at fault for the second goal and somewhat at fault for the first. He is an experienced keeper and will bounce back.
Right Back – Bellerin
Arsenal missed Bellerin's forward charging runs last weekend. Debuchy is limited in attack and looked unsure of himself. Bellerin's return is a welcome one.
Center Backs – Mertesacker & Koscielny
Per Mertesacker and Laurent Koscielny failed to organize the defensive line for West Ham's first goal. Overall, neither was at their best last weekend and improvements are needed. They have young center backs Gabriel and Calum Chambers snapping at their heels so competition is good in the squad and if their form spirals, Arsenal have capable players ready.
There isn't any reason to believe that either player won't bounce back though. They are both experienced members of the squad and have proven to be reliable.
Left Back – Monreal
Nacho Monreal will benefit from the return of Alexis. The two formed a good understanding down the left flank towards the end of the season. The squad is more balanced with Monreal, Alexis, and Bellerin on the field together, because they offer different skills that complement each other well.
Monreal provides good cover down the left flank, which allows Alexis to be extra adventurous up the field. The Spaniard is also a good passer and is calm on the ball, meaning that the team can build play starting with him.
Bellerin is excellent going forward and provides Arsenal additional depth on the right. He is able to do this because Monreal sits further back, giving Arsenal a solid shield of four with Francis Coquelin hanging back as well.
Defensive Midfield – Coquelin
Coquelin had is first poor performance for Arsenal since breaking into the first team squad in January. It was bound to happen and he had been on an incredible streak of form. It seemed like he was trying to do too much against West Ham, whereas he excelled last year by keeping things simple and focusing on his role in the team.
He will bounce back against Crystal Palace and return to form.
Center Mid – Ramsey
Like most players last weekend, Ramsey seemed out of sync. He started the match in his preferred central mid position but ended the match on the left flank. He deserves to start in the middle of the field considering his that he can be one of the best central midfielders in the Premier League when he is healthy.
Arsenal needs him to return to the form that he showed at the end of last season and during pre-season. Hopefully, like with most players last weekend, his performance against West Ham was just a blip.
Attacking Mid – Özil
Another player who can, has, and will do better. Mesut Özil had trouble stamping his authority on last weekends match. Wenger has challenged him to score ten goals this season and touted him as a possible candidate for Player of the Season at the end of the year.
Right Wing – Oxlade-Chamberlain
He was Arsenal's best player last weekend, but was moved to right back at one point in the match in hopes that he would provide more of an attacking threat behind Theo Walcott.
Oxlade-Chamberlain has spoken with confidence that past two weeks and you can't help but feel this is his breakout season. More of the same from the Ox and he will become an automatic first choice on the team sheet.
Left Wing – Alexis
The Chilean, somewhat unsurprisingly, made the bench last weekend even though he had only just returned from holiday. He was clearly not match fit and lacked the sharpness and tenacity that defined his performances last season.
According to Wenger, Alexis is now fit and ready to start. A match fit Alexis is always dangerous.
Striker – Giroud
Olivier Giroud started last weekends match even though Walcott had started the previous match against Chelsea. The Frenchman was largely ineffective with his link up play but managed to get into a few dangerous positions. Arsenal's problem last weekend had nothing to do with who was playing striker and Giroud did well enough to hold on to his place in the starting lineup.
We may see Walcott start this match if Wenger plans on playing a bit deeper in hopes of catching Crystal Palace on the break with the speed of Walcott, Alexis, and Oxlade-Chamberlain.