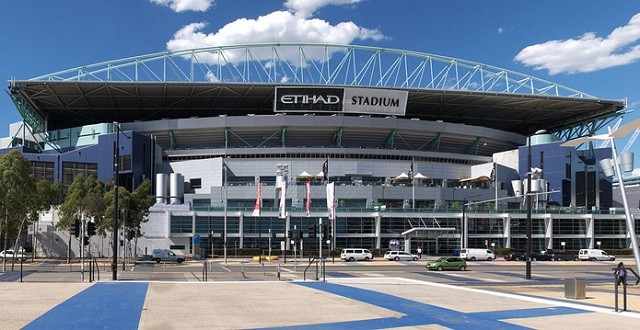 Chelsea supporters were certainly not expecting last weekend's match outcome. The Blues didn't start the new season off on the right foot, as they've conceded a home draw against Swansea and ended up playing with just 10 men after their Belgian goalkeeper was sent-off early in the second-half.
José Mourinho was far from happy with his team's overall performance and tried to use the team's doctor, Eva Carneiro, as a "punching bag" in order to release his frustration.
It is still early in the season but so far Chelsea have failed to showcase that conservative but at the same time controlling game style that was their trademark last season.
Next Sunday, the Blues will travel to Etihad Stadium to visit the English Premier League's runners-up from last season for a match that in case of win will certainly serve to light up the team's flame, which has been quite feeble this summer.
That being said, this is Chelsea's strongest possible lineup for their upcoming titans clash against Manchester City.
Goalkeeper
Thibaut Courtois' suspension will open the doors of the team's starting XI to the top quality Bosnian goalkeeper Asmir Begovic, who came in Stoke City this summer.
Begovic is currently one of the best goalies at the Old Continent and he will certainly be up to the demanding task he will assume next Sunday.
Defence
José Mourinho will most certainly not change any player in the team's defence line, probably using those he also fielded last week.
Chelsea's vice-captain Branislav Ivanovic will play as right back, John Terry and Gary Cahill will be the centre backs and the Spanish international César Azpilicueta will assume the left back role.
Midfield
There are still some doubts as to whether José Mourinho will present a 4-3-3 less rigid style or a more conservative 4-2-3-1 approach on next Sunday's match.
A midfield-line with Matic, Fàbregas and Oscar may not be enough to stop the Citizens' powerful intermediate line and for that reason the Portuguese manager might revert the midfield triangle and field Ramires together with Matic in front of the defensive quartet and leave the playmaking task for both Fàbregas and Hazard, who is fairly competent when acting as some sort of wide playmaker.
Forward
Up front, since Diego Costa is back from his injury, he will probably be the most effective option José Mourinho currently has at his disposal. The Brazilian-born Spanish international is however far from being at the physical level required for a demanding competition such as the English Premier and that was blatantly obvious during last weekend's clash against the Swans.
Radamel Falcao is always a valuable asset for any team and Mourinho has recently claimed that he knows how to take the best out of him, but so far, the Colombian goal scoring machine is nothing but a shadow of the prolific striker he was back in his FC Porto's and Atlético Madrid's days.
(4-5-1)