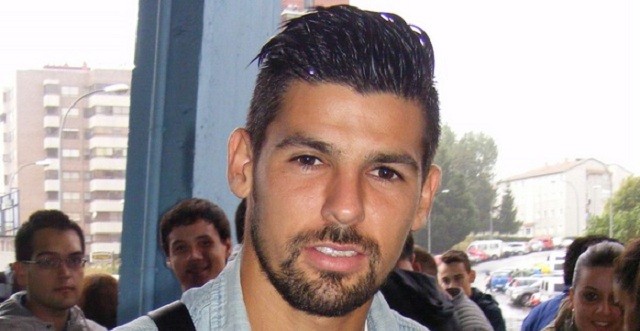 Mundo Deportivo claims that personal terms have been have agreed for the transfer of 28 year old Pedro Hernandez. Pedro has been open about his transfer saga claiming that the English league attracts him and might be a likely destination. The deal is supposed to reach an estimated 30 million euros with perks and bonuses. Manchester United seems like his likely destination after winning everything there is both at the national and club level.
Van Gaal has hinted at a few more signing for the end of the season who many speculate Pedro will be a part of. A new scenery might be good for the Spanish international after having played second fiddle with Messi, Neymar, and Suarez. Guardiola further elaborates on the transfer saga citing "don't know what will happen with Pedro, but he has won everything and he can play at any team." Only time will tell what is in store for the him in the future.
Another rumor has recently hit the internet. Macherano who is in position to take the captain's armband has claimed that several clubs have shown interest in then 31 year old. He is cited saying "Exit rumours? A club has shown interest, but I'm totally committed to Barça, there can't be any doubt about that." No word as what club has made the offer but speculation suggest that Manchester City and Juventus are one of the likely clubs looking for the Argentines services.
In other news if Pedro does end up leaving; la blaugrana need to find a healthy alternative. According to Mundo Deportivo, Nolito is in Barcelona's radar if he Pedro does end up moving.
Many fans are against this as they feel the need to promote youth squad members such as Sandro, Munir, or Adama as opposed to buying alternatives. We will know for sure in due time if this rumor has any legitimacy or not.
The Croatian, Alen Halilovic has gone online to his Instagram page to thank his people and the 90 thousand spectators who watched his debut. The 19 year old has also been linked to others clubs to acquire playing time. According to El Comercio, Halilovic had on Thursday agreed to join Sporting Gijon on loan, but interest from Hamburg has put the deal on hold.
Him joining Sporting would make much more sense since Abelardo, who is the current Sporting coach, also was a former Cule and a good friend of Luis Enrique. He remains a young prospect that in due time might join the ranks among the football elite. More on this as news they emerge.