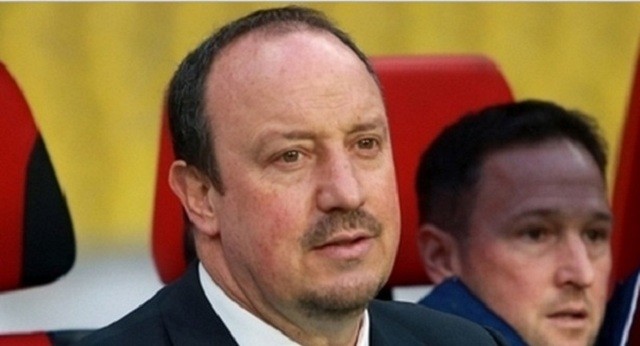 The exhausting trip through Oceania and Asia has come to an end and now Real Madrid look to continue getting ready in Europe. They will start by playing Tottenham, Modrić and Bale's former club. This will be another exigent duel to get ready for the start of the league in less than three weeks. With the hopes of winning another preseason cup, they need to beat the Londoners and wait for either Bayern Munich or AC Milan in the final.
Preferred Formation: 4-2-3-1
It doesn't seem like there will be new signings, apart from the possible De Gea arrival. However, that transfer wouldn't affect this system. Rafa Benítez will keep playing around with new ideas and alter the attack to figure out what works best. Benzema will be the sacrificed player and send Ronaldo to the striker position. This would also move Isco to the left wing.
GK: Kiko Casilla
He saved the day against Milan as he scored the winning penalty and blocked the final Italian attempt. The club and the fans are impressed by him and it seems he will continue to play more minutes before La Liga starts.
RB: Dani Carvajal
As Danilo started the last one, it's time to do the usual change and bring in the other right back. They both are bringing their A game as there's no clear decision on who will be considered the starter.
CB: Raphaël Varane
The Frenchman is in good shape at the moment, making the fight between Pepe and him another interesting one. It's possible he will want to leave if this year he isn't promoted to a starting defender.
CB: Sergio Ramos
There are talks that he will seal his contract renewal soon. With the competitions starting soon and the transfer window on its final month, the resolution will come soon. Despite this, he must show commitment right now as the club captain.
LB: Marcelo
This position is truly a vulnerable one, as Marcelo is the only suitable player for it. Coentrão's unreliable and should not be given another chance. Rafa must test out an alternative that truly works in the coming friendlies.
RCM: Luka Modrić
He played with Casemiro and they clicked very well, making the Brazilian a great alternative for both him and Kroos. Nevertheless, there's a need for a player that can come in if both Toni and Luka got injured, as the Brazilian isn't enough.
LCM: Toni Kroos
For a second year in a row, he will play beside his trusty Croation partner. While a productive and solid pair, a few flaws did affect them throughout the year. The new coach must strive to fix those.
RW: James Rodríguez
He joined the group dynamic not too long ago, so it's best to slowly increase his playing time to avoid injury. He will be very important in this new season, making his health a top priority.
CAM: Gareth Bale
It's only been a few matches, still the transition to being behind the striker hasn't been too sweet. The connection isn't quite there yet and the team can't be waiting forever for him to completely own it. Time will tell if Benítez made the right call.
LW: Isco
One of the top performers from the set of July games, it doesn't seem like he will be sent to the bench anytime soon. Because of this, he will feature in a position that Ancelotti already put him.
ST: Cristiano Ronaldo
The Portuguese is no stranger to this role, as he performs it frequently with the Portugal national team. We didn't see his best form in Australia and China from the wing, so this change will be a good experiment.