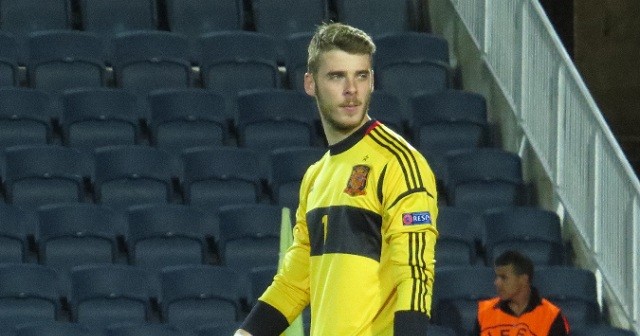 All summer long, there has been speculation over the future of Manchester United goalkeeper David De Gea and where he will be playing his football next season.
Rumors began speculating near the end of last season, when De Gea seemed to have interest in moving back to Madrid, this time to play for Real Madrid. As the transfer window has gone on, the future of De Gea is as unclear as ever.
Real Madrid have shown a lot of interest in the Spanish international but United have seemed stubborn to only let him go in an exchange for Real Madrid defender and captain, Sergio Ramos. Although the deal seemed possible, the potential swap deal looks to have gone by the wayside, as Ramos has just signed an extension to remain at the Bernabeu for seasons to come.
Although De Gea had a fantastic season and one could argue, he single-handedly got United into a top 4 spot last season. I think now is the perfect time for United to cash in on the goalie. De Gea has one year left on his contract and with Madrid very much interested, I think United should sell now while De Gea's value is at its peak.
If United holds on the keeper, De Gea could play out this next season and then leave as a free agent next summer and United would have earned nothing in terms of a transfer fee. I think it is clear that De Gea wants to go to Madrid and it seems Madrid are just as interested in him.
Yes one could argue that if Man U sells De Gea, who could they bring in to replace him? How about Hugo Lloris of Tottenham? I think he is capable of making the jump to a top 4 club and has proven himself in the Premier League at White Hart Lane.
United could sell De Gea, bring in some money for him and use it to buy Lloris. I think United's biggest focus should be on trying to improve that defense that was letting in goals at will. Sorry United fans, but Smalling, Jones, McNair, and Rojo are just not good enough to compete for the title.
United have the cash to spend and I expect them to be busy in the transfer market as we head into the final month. In my opinion, they still need to bring in a world class centerback, or at least one who is good enough to take charge of a defense that is leaky at best.
If they can bring in some reinforcements in the back, as well as a backup striker for Rooney, I think they can compete for the title with or without De Gea between the posts. Yes De Gea is a world class goalie, but can they afford to let him leave for free next summer? I do not think they should even risk it. Sell De Gea, replace him with a goalie like Lloris, and then go and buy some cover in defense and I think United can challenge Chelsea for the title.