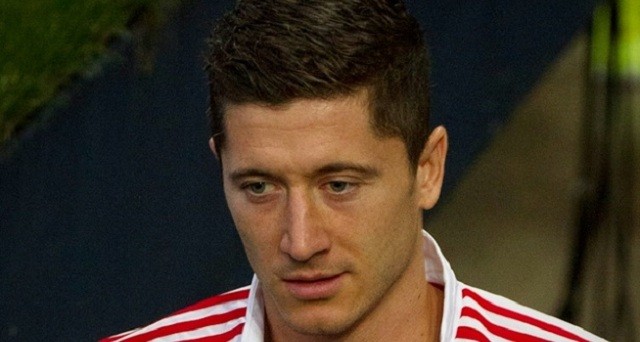 Polish striker Robert Lewandowski has reportedly rejected Arsenal's initial offer of £35 million to lure him to the Emirates, according to reports from the Express.
Arsene Wenger has also been seeking out Real Madrid striker Karim Benzema to make a move to North London, but with Benzema's growing price tag, Wenger appears to be searching for a possible alternative if talks with Real fall through.
Lewandowski has been praised for his play-making ability and accurate strikes on net, but does not appear to be willing to leave his current club prematurely. After four seasons with Bundesliga side Borussia Dortmund, Lewandowski made a big money move to another German club and perennial powerhouse, Bayern Munich.
The striker tallied an impressive 25 goals in his 49 total appearances at Bayern in his first season with the club, and shows no signs of slowing down. Arsene Wenger is keen on adding consistency to his front line, and believes Lewandowski has a lot to add for the club.
Wenger's initial offer being rejected may be the writing on the wall though for this deal. Lewandowski had an outstanding first season with Bayern Munich and seems prepared to continue his career close to home.
With Arsenal's recent offer to Benzema looking much more attractive, Arsene Wenger may not have to continue his pursuit of the Polish striker, but if talks fall through, look for Wenger to ramp up his offer on Lewandowski.
https://www.youtube.com/watch?v=NNsnmPVZrNc