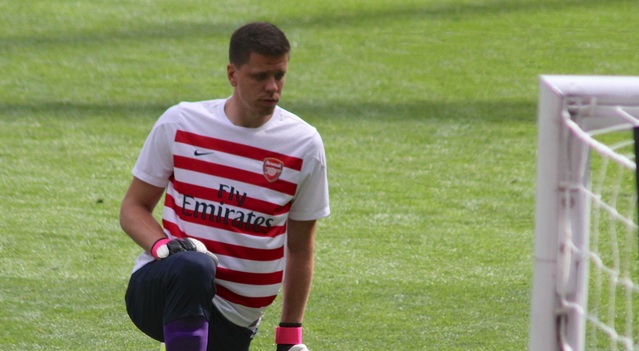 Arsenal have recently come out with the sudden announcement that goalkeeper Wojciech Szczesny will be sent out on loan to Italy in the coming season to play for Serie A side, AS Roma.
Szczesny has become a known figure at the Emirates, making over 100 appearances for the gunners in his five seasons in North London. After taking over from Manuel Almunia during the 2011-2012 season, Szczesny had found himself to be a competent choice for Arsene Wenger.
However, a host of high profile errors over the years have meant that Szczesny has fallen down the pecking order at the club.
Therefore the move to Roma is likely established to be beneficial for both Arsenal, as well as Szczesny. With the signing of star keeper Petr Cech  by the Gunners during this summer's transfer window, Szczesny would have found himself in a highly competitive battle for the number one spot in net.
AS Roma found themselves just shy of the Serie A title last season, and a strong addition in the goalkeeper position will be greatly beneficial to a team that only needs and extra spark in their lineup to capture glory.
Luckily for both sides, Szczesny and Arsenal look to be coming out of this with a positive outlook. Szczesny has greater opportunity for first team play, while Arsenal are able to limit player displeasure with playing time, at least at the keeper position.
https://www.youtube.com/watch?v=mq8relEPlhY