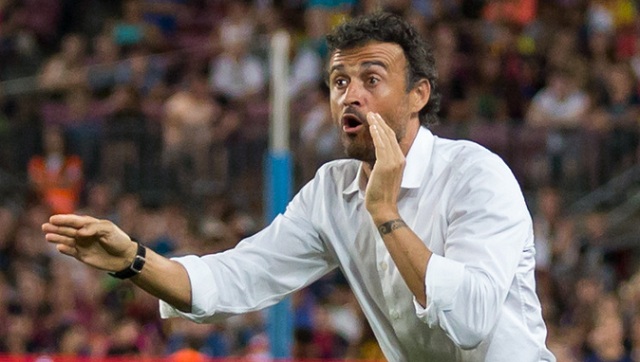 FC Barcelona prepare to face historic rivals, Chelsea FC,in the third leg of the International Champions Cup in Washington DC, Tuesday evening.
Few teams in Europe are so evenly matched as the Blues and the Blaugrana, with Chelsea having won the Premier League in dominating fashion last season, and Barça winning the treble. In past duels against one another, both are exactly tied with five games won and five drawn. The two head into their third friendly of the US tour with Barça one point ahead of Chelsea's two.
Each squad has played their first string players more minutes than expected in this Tour, with the seasons kick off looming. Neither team are at 100%, something they exhibited after Chelsea lost to New York Red Bulls in their first game and Barça to Manchester United on Saturday.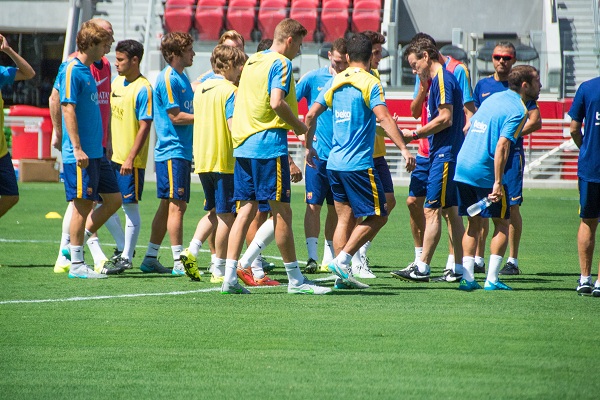 The last time the two met was in the Champions League in 2012 when Barça won in aggregate sending the Blues home, flipping the results from 2011 when Chelsea sent Barca home. The match will also be the first time Jose Mourinho is facing Barça as manager since he made the move from Real Madrid.
Each side are sure to test the other to see who is up to scratch at this early point of the season.On paper, the game is a friendly but American soccer fans will surely be treated to an intense 90 minutes of play. While the games do not count against their season, a win for either would be a huge morale boost heading into their first battle next month.
Goalkeeper 
Marc-André ter Stegen is a sure bet to start with Claudio Bravo still on vacation following the Copá America. Luis Enrique, manager for Barça, will need his experience to face the Blues despite their lack of fitness.  The 23-year-old has made clear he is looking to be Barça's number one keeper.
"I think now I have to do my best in the pre-season, everything else is not important at the moment," ter Stegen said Monday. "The situation last year was like this – Bravo played La Liga, I was playing in the Champions League and the Copa del Rey but the trainer has to decide.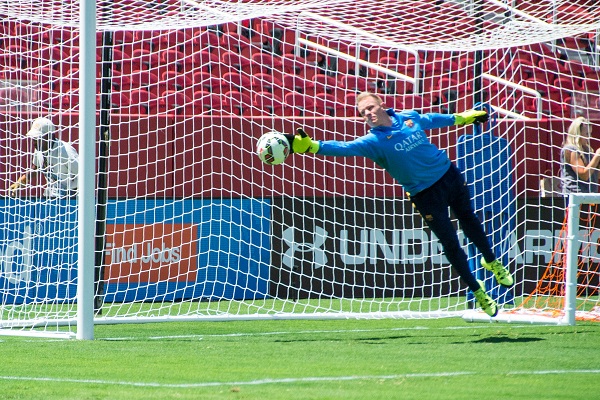 "If he decides different then that's his choice, and he can decide whatever he wants to. I just want to play as much as I can. If I have the opportunity to play in La Liga and in the Champions League of course, I want to play in all the competitions, it's clear."
On stand-by will be Jordi Masip, who has been given minutes this tour, and Jose Suarez. If either is subbed in, they will most likely see the final minutes of the game.
Defence 
Enrique has been experimenting with his back line-up so far, starting Thomas Vermaelen in Mathieu's spot. There was definitely some confusion Saturday, when Manchester United changed their attack formation and was able to breach the defence several times. Vermaelen played little last year due to a serious injury, with mistakes expected upon his return, once in rhythm his versatility could be a nice compliment to Pique.
We may see the first string players kick off the evening for the Catalan side. As van Gaal stated Saturday, "when you stop the first chance then you can score the first goal." Barca will definitely want to be the first to open the scoreboard against the Blues.
Once again this is a friendly but with three major competitions facing Barça in their first six months of the season, they will want to start on a good note.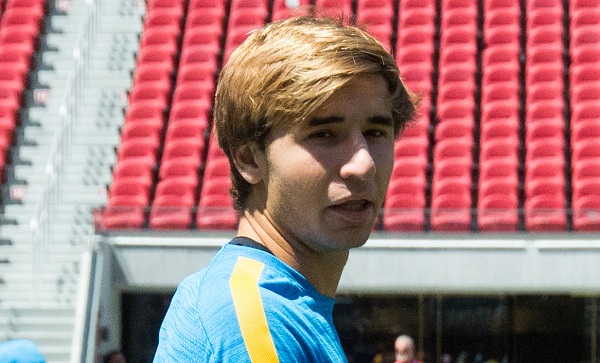 "Despite losing [Saturday] we played very well," Gerard Pique said. "The most important thing is to get in the best condition we can for the competitions coming up – the super cup. We know when we go on a tour this size it's difficult to train.
"At the moment the training is going really well. I think as a team, I think personally physically I feel good, and we're working hard in that aspect so we're really positive with what's going on here with the Tour."
Pique will be missing Javier Mascherano who continues his holiday along with his compatriot Leo Messi following the Copá America. Meanwhile, Douglas is being kept out of play as a precaution to a minor injury Enrique said Saturday.
Midfield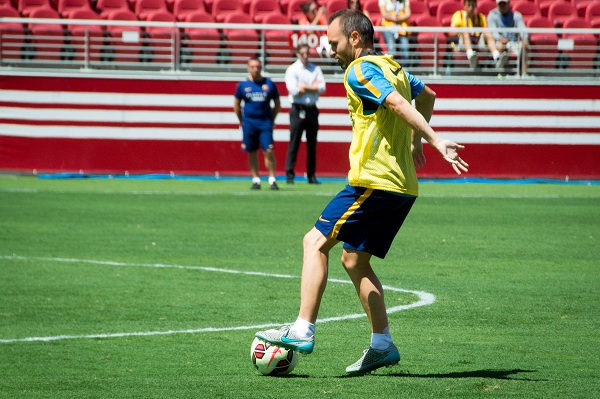 Thus far in the pre-season, the midfield has seen the most changes with Xavi now gone. Enrique continues with a four-man back line but is testing the young players Alan Halilovic and Gerard Gumbau this Tour.
Rafinha has been ruled out as a precaution due to a minor injury suffered in training this week. There is likely to be a repeat from Saturday with Iniesta captaining the squad, with Busquests alongside as well. What is uncertain is when Ivan Rakitic will make his appearance – at the start or later half of the match?
Sergi Samper is likely to be featured after missing opportunity for play on Saturday. The Spanish midfielder is rumoured to be in negotiations with Arsenal however, which could explain Enrique's reluctance to give him playing time.
Attack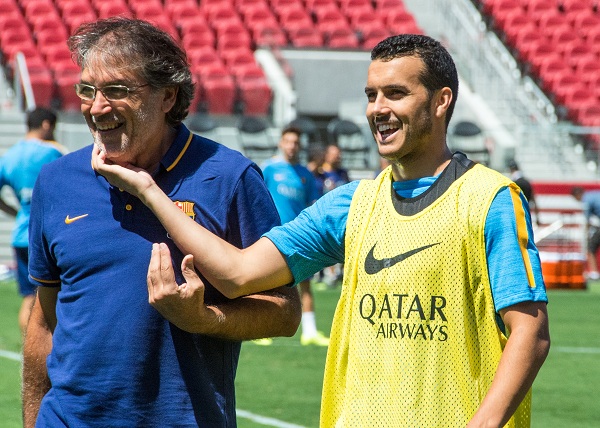 It is obvious, what Barça was missing most Saturday was the MSN combination attacking trio of Messi, Suarez and Neymar. Luis Suárez could have been playing a final for the intensity he displayed Saturday. The Uruguayan will be looking to continue his form build up, after missing international play with Uruguay due to his continued ban from FIFA.
Enrique will likely be on the attack from the first whistle, starting Pedro and Suarez. It is obvious from the spring; Suarez is better playing from the middle where he has the freedom to move around more.