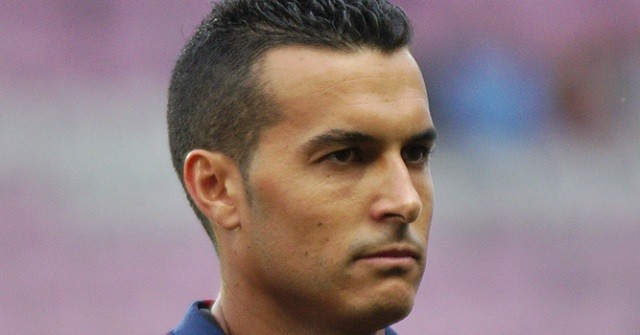 Although it is far from being confirmed yet, it is becoming blatantly obvious that Angel Di Maria's stint both in Manchester United and in the English Premier League is coming to an end.
The Argentinean superstar, who arrived in Europe to play for SL Benfica back in 2007, didn't have the best of times at Old Trafford and his relationship with the team's manager, Louis Van Gaal, is reportedly not the most friendly one.
If the door opens for Di Maria to leave, the same door will open, at least according to recent reports from the media, to the arrival of Barcelona's winger Pedro Rodríguez, who has been on Van Gaal's shortlist for quite some time now.
The media are reporting that Manchester United's officials have established talks with Pedro's representatives more than a week ago, something that might indicate that Di Maria's future is already traced.
Pedrito has signed a new contract with Barcelona not so long ago and, although Luis Enrique allegedly wants him at the team, the media keep claiming that the Tenerife born footballer wants to play more regularly and that he is fed up with his backup condition at the Catalan team.