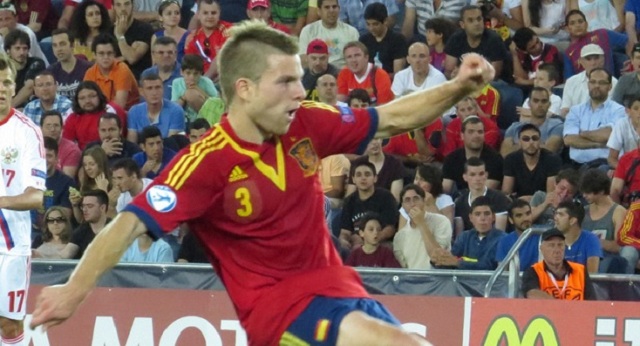 Some investments just end up failing. Admitting that is the first step to moving forward and fixing whatever's possible. Real Madrid have made many investments in the recent years and it's time to examine which ones haven't cut it. The arrival of Rafa Benítez puts everything on hold, as what seemed like a bad move can turn into a good player under the Spanish manager's leadership. Here are some players that should be shown the door.
Asier Illarramendi
He impressed everyone while playing for Real Sociedad and in the youth system of the Spain national team. It didn't take long before Florentino Pérez continued bringing the best domestic talent and bought him for over 30 million euros. Hailed as the "new Xabi Alonso," he had his teacher with him during his first season, but still seemed to be having trouble adapting to life at a top club.
His second year was even worse, as he was given little trust by Carlo Ancelotti, usually with good reason. Asier has shown that he can be the anchor of a team, yet he hasn't done so at the Bernabéu. He lacks attitude and confidence, which is clear when the grand majority of his passes are low-risk, only useful for keeping possession. However, he doesn't do anything else for the team. We'll see if Benítez can turn him into his Liverpool's Xabi Alonso, if not it's best to sell him right away.
Lucas Silva
Luka Modrić's injury last winter caused panic at the club and Ancelotti requested a signing. One of Brazil's most promising players was on many shortlists out there, still it was Real Madrid that got in the lead and signed Lucas for 15 million euros. Supposedly similar in function and style to Illarramendi, he had done well in the Americas. Nevertheless, South Americans do face challenges when moving to Europe.
Despite his arrival during a time of injuries, he only got to play nine matches. Much like Asier, he was shy and provided very little usefulness to the team. Unlike his competitor, he's only been in Europe and at a big club since January. He could prove to be a good investment in the future. Even so, a loan to a La Liga team would probably be his best bet, since Casemiro just arrived and he's one step ahead after his year at FC Porto.
Martin Ødegaard
This generation is filled with overnight stars, not only in music, film and many realms, but also football. A 15-year old wunderkind shocked Europe last year when he made his debut for the Norwegian national team. Compared to Lionel Messi, he was followed by all top European clubs immediately. After a long set of test runs with different teams, it was Los Blancos that put out 4 million euros for him.
He trained with the big boys and played with the youth team. He failed to impress with them and looked uninterested in playing with such a low ranked squad. This season he hopes to convince Benítez to keep him with the first team. In spite of that, he's too young to be benched at Real's top squad, yet too valuable to get rid of. He hasn't proven anything in reality, so a loan to a team like Villarreal might help bring out that talent he claims to have.