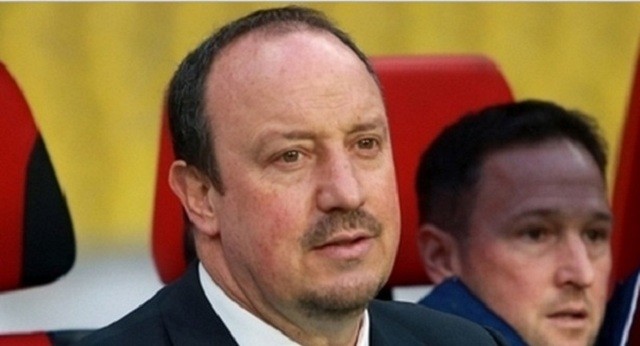 Real Madrid continue their Australian tour and now they will face Manchester City in one of the weekend's most attractive games. Following a disappointing start from Los Blancos, Rafa Benítez hopes to continue tweaking his team to make it click properly. While the preseason results aren't really important, the squad should strive to improve, as a trophy-less year requires an immediate comeback.
Preferred Formation: 4-2-3-1
Once again, Benítez will play around with one of his most frequent systems. We already saw Bale playing in the center, with Ødegaard featured as the experiment on the right wing. This time around, we'll probably see other men in certain positions to evaluate their helpfulness for when competitions actually start.
GK: Keylor Navas
His first match wasn't exactly impressive, but it's understandable that he's nervous about the pressure caused by Casillas' departure. He should start proving he's worth it, as his competition has already arrived, and more may be on the way.
RB: Danilo
Carvajal started the last match and the Brazilian came in later. Benítez might want to test the new signing from kickoff. This will be one of the season's most intense duels, as both have what it takes to be the starting #2.
CB: Pepe
The Portuguese will be important because of his experience. His fitness and form will dictate how much he will play. Even so, Varane is arguably one step ahead of him this year for the starter role.
CB: Sergio Ramos
The captain seems to be set to stay at the Bernabéu despite the Manchester United drama he's been a part of. His coach wants him here and bring his best version back. He might rest and give Varane a shot.
LB: Marcelo
His partner Coentrão has been involved in exit rumors, with Ricardo Rodríguez pointed as his successor. Whether this is true or not, Marcelo must stay focused if he wants to be considered good enough to avoid new signings.
RCM: Luka Modrić
He's a key member of the squad and Rafa wants to take advantage of it. A lot of the plays will come from boots, but his alternatives should be determined soon. Casemiro would be a good replacement.
LCM: Toni Kroos
The World Cup winner came in as a sub last Saturday, setting him up for a starting role for this one. His role on the pitch is still a bit unclear, still preseason is the best time to explore the different options for him.
RW: Isco
James Rodríguez isn't back yet, which is a blessing for the Spanish. Ødegaard seemed very uncomfortable in this role, yet Isco has performed it before. It's the perfect opportunity to set the bar high for his competitors.
CAM: Gareth Bale
He was everywhere against Roma, showing that his new boss is putting a lot of responsibility on his shoulders. The Welsh will have another chance to get himself accustomed with this new position.
LW: Cristiano Ronaldo
Florentino Pérez supposedly told him this week that he's the leader of the team. He hasn't clicked too well with exigent managers before, meaning that the current Pichichi needs to be happy in order to maintain the harmony.
ST: Karim Benzema
The Frenchman has been on the rumor mill recently, with many pointing out a possible exit. He's not exactly the type of striker that this system works well with, so he'll have to work hard to prove that wrong.